Nowadays, having an online presence is paramount to any business out there. Instagram, for instance, is a great platform to use as a marketing tool to promote your brand. However, there are some things to consider when posting on the platform for you to get the most out of it. Our team at YourSocialStrategy.com is here to help you level up your Instagram game.
Switch to a Business Account
First and foremost, the best way to have some information about your audience on Instagram is to switch to a business account. By doing so, you will be able to get analytics that tell you how much reach and how many impressions your content got. With the business account, it is easier to create and publish ads on the platform without depending on Facebook's ad tools. Additionally, you have a higher chance of people seeing your content in their news feed.
Consistent Branding
One of the most important tips is to maintain consistent branding on your Instagram and all your social media. Consistency helps your audience easily recognize your brand. In your posts, you should try to maintain an aesthetic that makes them all cohesive, so your Instagram profile works well to really represent your business. Overall, you should create guidelines to follow when creating posts on the language, color pallet, and graphics that can be used.
Create High-Quality Content
When figuring out what to post, you shouldn't just try to sell your product or services. Nowadays, people want to learn something or get some entertainment from businesses rather than getting a sales pitch every post. Furthermore, you need to write captions that will get your audience to engage with you. A sales pitch post won't get people engaged as much as a post on outfit ideas with pieces from your store, for example.
Share Product Teasers or Behind-The-Scenes Content
A great way to create content that allows you to leave a lasting impression on your audience is by making them feel like they are part of something exclusive or that they are a part of the brand. Product teasers are a great way to get your audience excited about something that you will be launching soon and allows you to keep them invested in what is going on. Behind-the-scenes content allows your audience to understand more about your process and what the business is really like, which creates a personable impression.
Don't Post Too Much
Even if you have high-quality content, don't post too much at once. It is a great idea to have a set schedule of one or two posts a day. If you appear too often in a follower's news feed, he or she might get annoyed and unfollow you. There are also certain times of the day that work best for you to post, depending on your audience. Once you learn more about them, you will get an idea of the times they are most active and post around those times.
Build a Community with Hashtags
A great way to boost engagement is by creating a hashtag that has to do with your business. Many brands will create hashtags for the audience to use when they buy something from them. This helps your audience build a sense of community by sharing their experience with your business. Additionally, you can have a hashtag in a variety of social media, which helps new customers find out more about your brand by looking at posts from your own customers.
Share Content from the Community
Once you have a hashtag for your community to post under, a great idea to make them feel like they are even more a part of the community is re-posting their content. You can easily set a day of the week to feature a post from someone in your community. This type of content will give you a little bit of a break when you can't come up with any new content ideas and will help build trust with your audience.
Run Contests for More Visibility
A great way to get your brand out there is through contests. You can collaborate with other brands to create one big giveaway or run one with just your own products or services. Usually, giveaways require people to like the post, follow the profile, and comment, which helps a lot with engagement. If you have your followers mention their friends in the comments, you can also get more followers and potential customers from this. If you want to get even more visibility, have participants share the post on their story to gain extra entries.
Create Sponsored Ads
When it comes to ads, Instagram allows you to target users of the platform with certain characteristics and behaviors that are similar to your target audience. This allows you to get your brand out there and, most importantly, in front of the people that are most likely to follow you and become a customer of your business.
Collaborate with Influencers to Promote Your Products
Another great way to reach your audience more is by working with influencers. Usually, influencers post about specific topics, and one is very likely to be in your niche. By having an influencer post about your product or service, her or his audience will likely check out your brand and possibly become a customer. Furthermore, influencers help you create a trustful relationship with newcomers since they recommend it to their audience.
Overall, Instagram is a big platform that allows you to reach your audience easily. If you are too overwhelmed with all of the aspects that go into creating a consistent and powerful Instagram profile that gets your business conversions, Your Social Strategy is ready to help you out. We have a great team of experts who can help your business on Instagram grow and thrive with the best digital marketing solutions.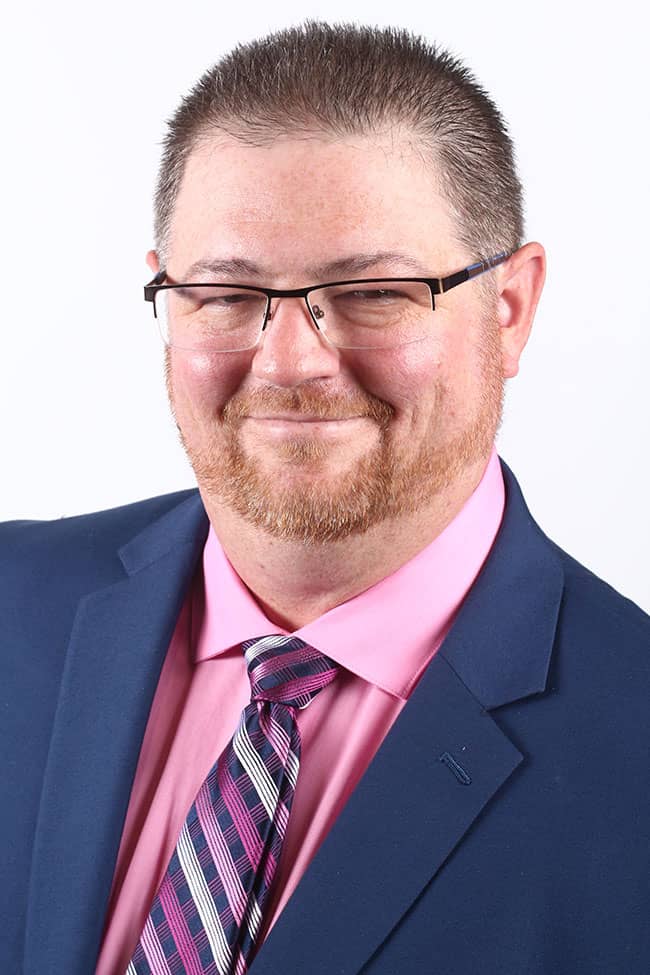 I've always had an entrepreneurial drive, and have been in business since I was just 25 years old. Over the past 24 years, I co-owned two software development companies that serviced the funeral profession, where I met a myriad of incredible people, many of whom I still keep in touch with today. I became a guest speaker and member of some great funeral service associations alongside amazing business professionals. In 2016 I was ready for a change and made the decision to start my very first company, on my own, and I haven't looked back since! Starting YourSocialStrategy.com from the ground up has had its challenges, growing pains, and some ups and downs, but growing my team and seeing the work we do has been nothing short of astounding.
Read More about me!