Nowadays, brands of any industry need to have a social media presence. After all, it is with this presence that customers can relate to the brand and build a relationship that will lead to them returning to purchase more from you and tell their friends about you.
Social media can be an overwhelming part of running a business. Still, there are a couple of metrics that you should keep an eye on to make sure that your business's online presence is in tip-top shape. These metrics include your audience's engagement, the amount of space you take up in the online world, or even something so simple as consistency. Here are a few social media metrics from YourSocialStrategy that you should always track.
Reach & Impressions
Reach is the number of people that are getting your content. Impressions represent the number of times that your content was displayed. These two metrics are critical to keeping track of because they will tell you how far your content is getting your brand out there. Therefore, it is imperative to keep track of both weekly impressions and reach analytics. By doing so, you can figure out which type of content you posted reached your audience.
Suppose you see a decline in your reach and impressions. In that case, you know that the content is not resonating with your demographic, and it is time to find a new strategy.
Engagement
Engagement is the metric that most social media platforms use to measure the success of a brand. Instagram, for example, will show your posts to people more often if your followers are engaging with it more. This metric allows you to build personas that represent your audience and make sure that your content is interesting to these personas. Additionally, engaging your audience will enable you to create a community around your brand, and your audience will feel like they belong to something.
Share of Voice
This metric considers where your social media stands in comparison to your competitors. Share of voice notifies you when your brand and competitors are mentioned anywhere on the internet. By keeping track of your brand's share of voice, you can see if your socials hold any value. If they do not, you can improve your marketing material to improve your share of voice.
Conversions
Conversion rate is the ratio of comments to the number of followers you have. This metric is essential to understand if your followers are consuming your content and enjoying it. It is essential to make sure that your content is engaging enough for your audience to like it and even repost it. If you see that a specific post is not converting well, you know that it did not resonate with your audience.
Post Reach
This term refers to the number of people who have seen the post since it went live. This is directly affected by the timing of the post (morning, afternoon, evening) and the quality of content in the post, and how your audience relates to it. You can find the post reach by finding the measure of the reach of the post, then divide by the total number of followers and multiply by 100 to get the post reach percentage. Knowing this percentage can help you understand what content performs best and resonates most with your audience.
Click-Through Rate (CTR)
A click-through rate measures how often your audience clicks on the call to action link in a certain post. Tracking your click-through rate will give you insight into how your audience feels about whatever you are promoting or offering. To calculate this, you measure the total clicks of the link, then the number of the total impressions on the post. Finally, divide the number of clicks by the number of impressions and multiply by 100, and you are left with your CTR.
Influence
The term influence refers to who is talking about your brand, and how influential they are. Having an influential account does not necessarily mean that it has a considerable amount of followers, but rather an audience that trusts and cares about what is being said.
Mentions
Mentions refer to who is talking about you or your brand. Using the @ symbol, your audience can tag you and interact with you. Watch for brand mentions for optimal growth and engagement opportunities.
Reply Time
Some media platforms display an average reply time, and your potential clients might notice that. Ensure you respond to messages promptly to reduce any bad reviews or unhappy customer experiences.
Consistency
While consistency is not necessarily a metric, it is vital to keep it up. Without consistency, you will not see a development in any of the other important metrics. This vital practice includes the time of day you post, the days you post, and the language you use to communicate with your audience. In addition, when you are not consistent, it is tough for your audience to grow a relationship with you since you will not always be on their feed.
While keeping up with social media is an essential part of running a business in today's digital age, it can be overwhelming to learn about all the metrics. Luckily, these five metrics are easy to follow and the most essential for any business owner. If you need help when it comes to your business's socials, Your Social Strategy's team of experts can help you with the daunting digital world. Contact us to learn more about our services and let us help you get your brand out there.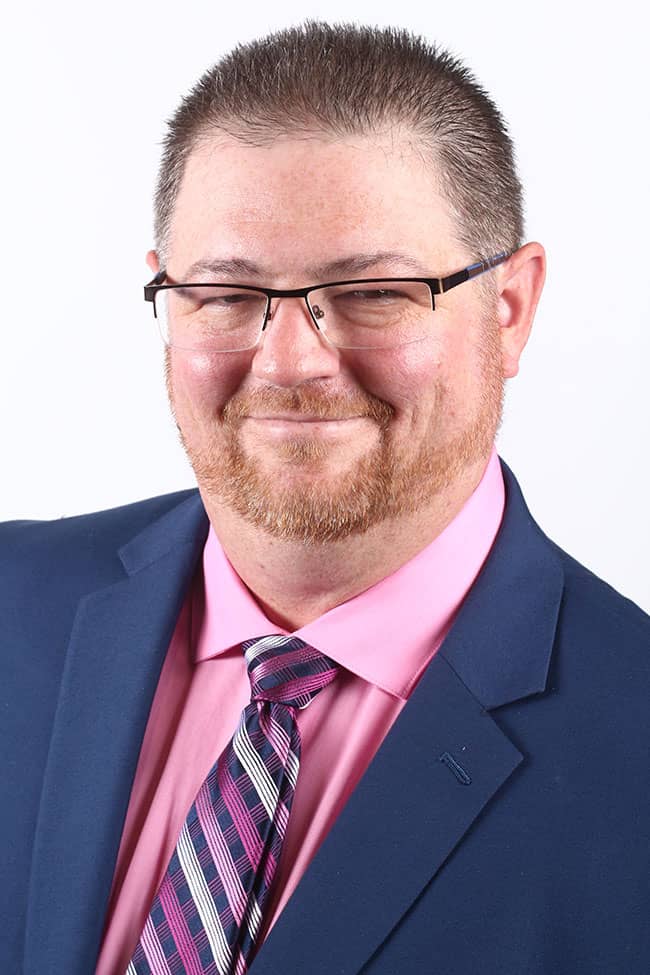 I've always had an entrepreneurial drive, and have been in business since I was just 25 years old. Over the past 24 years, I co-owned two software development companies that serviced the funeral profession, where I met a myriad of incredible people, many of whom I still keep in touch with today. I became a guest speaker and member of some great funeral service associations alongside amazing business professionals. In 2016 I was ready for a change and made the decision to start my very first company, on my own, and I haven't looked back since! Starting YourSocialStrategy.com from the ground up has had its challenges, growing pains, and some ups and downs, but growing my team and seeing the work we do has been nothing short of astounding.
Read More about me!