As a small business owner, you know precisely how crucial it is for you to market your business to keep your brand in the limelight. Regardless of the industry you operate in, the competition levels are incredibly fierce, and you need to do everything possible to maintain your visibility.
Once you have done that, you still need to evolve with the evolving landscape and tweak your marketing strategy to stay relevant and extend your reach. There are many different strategies you need to adapt, and your social media marketing is a vital aspect of your digital marketing mix.
Why Use Social Media?
It is a powerful tool that allows you to connect with your target audiences, communicate with them, and provide information about your services, products, and company. Building relationships with them in this manner and keeping in touch with them is a great way to expand your customer base, retain existing customers and boost your brand reputation- of these are crucial aspects of your success.
It's also crucial to keep in mind that social media marketing is never a set and forget strategy. Just as these platforms evolve and their use changes, the way you use them for your company's marketing and branding efforts will change too.
It's best to work with skilled digital marketers that have experience in the field. They will work with you and make sure all your social media marketing objectives are met.  However, it's always a good idea to be in the know about various aspects of social media marketing. Here are some relevant facts.
Facts About Social Media
71% of All Adults across the Globe, with Internet Access, Use Some Form of Social Media.
Almost 3/4th of all adults throughout the world that have access to the internet have a social media account at least on one platform. Also, 52% of people online will use two or more. It means that your current, as well as potential customers, probably use at least some form of social media, and it's also highly likely they're on multiple platforms. So, if you are still wondering whether you need to have a business account on social media platforms, you are sure to find your audiences there already. Almost 19 billion videos are viewed on Facebook every day. So if you post videos on Facebook, just consider the audience size you have.
On Average, a Social Media User in the Us Spends 2.7 Hours Each Day on Social Media. and Worldwide, Social Media Users Spend 2.4 Hours.
If you read this statistic, it's pretty self-explanatory. However, it's also a very noticeable fact about how strong a presence social media has in the modern-day. People from all walks of life are on some social site or the other. While there are many sites that your audiences will be on, you are likely to find them on Facebook.
Facebook Continues to Be the Most Used Social Media Platform
If you are starting with social media marketing or are working on a modest budget, Facebook is the platform to start on. Stats mention that 58% of adults in the US use it, which makes it the most extensively used platform so far. But make note that the stat says "Adults in the US."
It doesn't state "Internet Users in the US" or "social media users in the US." So if over 50% of adults in America used Facebook, that's a significant number by any standards. Also, as mentioned earlier, over 50% of adults online have multiple social media accounts, so that's another fact to always keep in view.
YouTube Has the Most Engaged Traffic of Any Social Platform
Many business owners think about marketing on Facebook, Instagram, Linkedin, and Twitter and probably Pinterest too. But YouTube is an excellent platform to be on as well. While many don't consider it strictly a social media platform, it does drive far more engaged traffic than all other social sites.
Visitors that are directed to websites via YouTube stay on them the longest. They also visit the most web pages, and their bounce rate is less than the referral traffic from any social media platform. So, while it may drive fewer referrals, you can always be sure that when you add YouTube to your marketing mix, you're getting quality over quantity.
LinkedIn & Google+ also drive significantly engaged traffic, while StumbleUpon and Reddit and send traffic that's least engaged. Referrals from Reddit always have a bounce rate that's 63% higher than referrals via YouTube. So while creating videos needs more time than just posting links to forums, it is surely well worth the effort.
Building Communities on Social Media
A significant part of creating valuable and meaningful experiences on social media platforms is the way that so many brands engage with their audiences. While you need to share posts that you strongly believe your target audiences will enjoy is a big part of maintaining a strong social media presence, you need to cultivate & encourage interactions that are more than just a share or like.
There are numerous brands out there that seemingly have massive social media followings, but when you take a closer look at individual posts, the engagement levels almost don't exist. The brands that see more engagement from all their followers are the ones that build communities around their content.
These facts about social media marketing go to show exactly how important it is to focus on it and evolve with it. For information on social media marketing services that we at Your Social Strategy provide, feel free to call us today.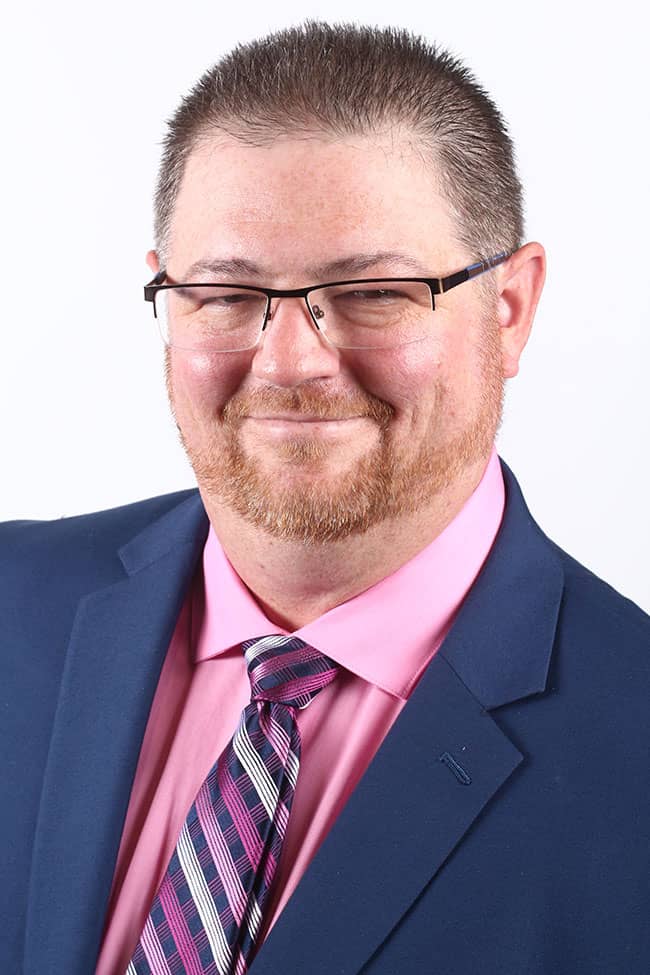 I've always had an entrepreneurial drive, and have been in business since I was just 25 years old. Over the past 24 years, I co-owned two software development companies that serviced the funeral profession, where I met a myriad of incredible people, many of whom I still keep in touch with today. I became a guest speaker and member of some great funeral service associations alongside amazing business professionals. In 2016 I was ready for a change and made the decision to start my very first company, on my own, and I haven't looked back since! Starting YourSocialStrategy.com from the ground up has had its challenges, growing pains, and some ups and downs, but growing my team and seeing the work we do has been nothing short of astounding.
Read More about me!