LinkedIn has become one of the best ways to build your brand profile, increase traffic flow, generate quality customers, build a connection to others, and so much more. Having a well-established marketing strategy can help you put your brand out there, reach more people and build relationships with potential prospects. To help you get started on LinkedIn Marketing, our team at Your Social Strategy has a few great tips on what you can do to increase your marketing strategy.
What Is LinkedIn Marketing?
LinkedIn Marketing is a great process to create connections and generate leads that will help your brand. It allows businesses to build relationships and share their amazing content to lead more traffic to their website. It's a new way to create brand awareness, and you can use their marketing tools to collect data and analytics for your company.
Here Are 5 Great Tips for LinkedIn Marketing Users
Look Into and Leverage LinkedIn Groups
LinkedIn groups can be an effective way to gain some insight into what your target audience is talking about and looking for. Joining groups related to your business' industry can be a great way to turn leads into customers and share your brand with others. You can also leverage interacting in the group by giving advice or solutions to potential customers' problems. Being part of group conversations is a great way to increase your network and soon see its benefits.
You can even create your own group on LinkedIn for your brand's niche and invite people from other groups who could be potential prospects to join your group. This allows you to have all your potential clients in one space where you can share insightful and helpful content in that group. You can also set up your group to not allow competitors to join your group.
Create an Effective Brand Page
It's also crucial to create your brand's own page that matches the theme of your company's website. Make sure it is consistently updated with new high-quality content and that you have a strong online presence there. Welcome clients to contact you from that page and share it with others to get more reach.
Be Analytical and Collect Data
Attempting to market your business without looking at any data would be a complete waste of your time. You need to collect data in order to know if specific posts are doing well or not. LinkedIn Marketing has the tools you can use to keep track of all your data and analytics to pinpoint which posts are doing great and which could use some extra TLC. Once you've reviewed your results, you can then post relevant content that you know will do great and that your audience will love.
Having a custom URL for your website with your brand's name can make a significant difference in how potential clients see you. It looks professional, and no other competitors will have it. So when you're out there getting customers, if they want to be able to look your company up on Google, they can. Plus, having your own custom URL with your company's name in it will give your website higher chances of landing on the first page of Google, where all the traffic is.
Consistently Post Quality Actionable Content
When you have a business, you don't want just to post just any random claims on your website. You want to back it up with good resources and make it actionable for your audience to take part in. It would be best if you also made it relevant to your brand and your vision.
Posting high-quality content that grabs your readers' attention and allows them to participate in some way will keep your audience hooked, and they will keep coming around to know more about you. This being said, it could bring you potential customers, and those customers can spread the word about your business which will lead to your website getting even more traffic to it. So high-quality content that is relevant and actionable is more beneficial for your company's success than just having any content on your website. You have to know your target audience in order to gain traffic.
To sum everything up! LinkedIn Marketing can be very beneficial to your business if you utilize it correctly and efficiently. Because of all the tools, you have access to, you won't need to worry about doing everything yourself. LinkedIn Marketing is there to help you boost your marketing for your business. LinkedIn Marketing is there for everyone to use. Whether you're a big company looking to create an online presence for your potential customers or a blogger wanting to advertise your blog content to gain more reach and increase your traffic. LinkedIn Marketing has all the tools you'll need to get started and keep it going strong.
If this is all new to you and you would still like more guidance in LinkedIn's Marketing tools, don't worry; we can help you there. Our team members at Your Social Strategy know all about marketing, and we're familiar with the tools. We can talk to you about some awesome marketing strategies that you can incorporate using LinkedIn's Marketing tools. Visit our website here to book your free consultation or contact us if you have any questions. We're more than happy to help you get your online marketing started on the right path.
Have you made an incredible Instagram post or Reel that you want more people to see? Do you want more people to comment on your recent posts? Try the Instagram boost feature. You should start promoting your posts and reels if you answer "yes" to either of these...
read more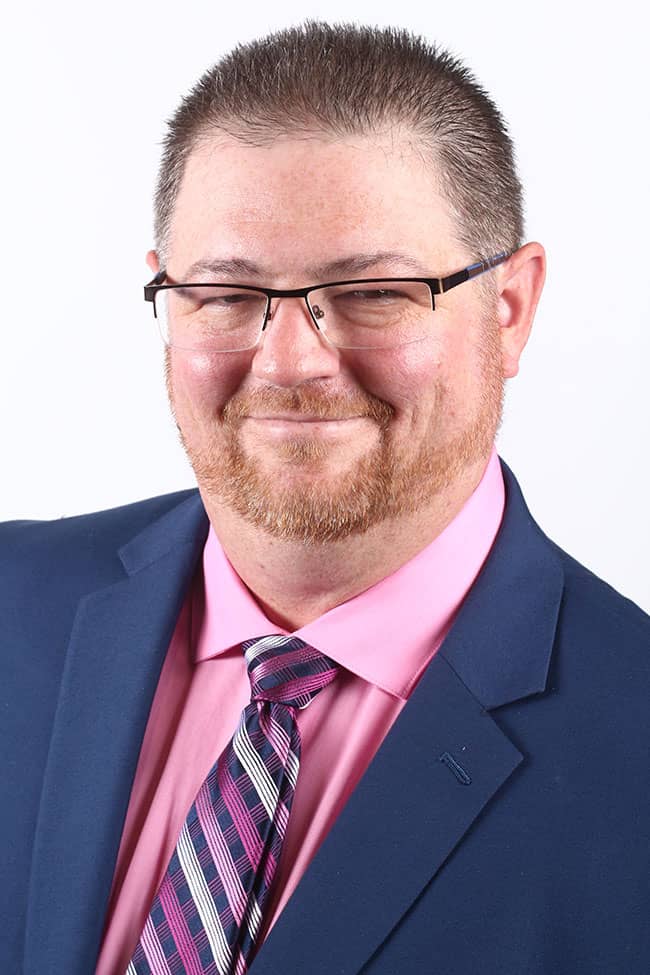 I've always had an entrepreneurial drive, and have been in business since I was just 25 years old. Over the past 24 years, I co-owned two software development companies that serviced the funeral profession, where I met a myriad of incredible people, many of whom I still keep in touch with today. I became a guest speaker and member of some great funeral service associations alongside amazing business professionals. In 2016 I was ready for a change and made the decision to start my very first company, on my own, and I haven't looked back since! Starting YourSocialStrategy.com from the ground up has had its challenges, growing pains, and some ups and downs, but growing my team and seeing the work we do has been nothing short of astounding.
Read More about me!