Never listen to someone who tells you that email marketing is dead. On the contrary, email marketing is one of many powerful tools in a business's toolbox. If utilized correctly, it can produce positive results at reasonable costs.
Email marketing, however, isn't easy. Often it is done poorly by people who don't know the subtle nuances of emails. For example, they don't understand the customer's relationship to emails, or what makes people actually open and read an email. Your email is one of the millions sent a day. How do you reach your audience but actually retain their attention?
Our team at Your Social Strategy is going to break down five powerful email marketing tips you need to know.
1.      Personalize Email Marketing Newsletters
A person's brain makes them respond far more positively to seeing their own name in an email than it does seeing generalized words like supporter or customer.
Whenever possible, challenge yourself to personalize emails by addressing the customer directly. Most services offer easy-to-use shortcodes which generate the name based on how it's been filled out in the sign-up sheet. Then follow as a means of follow-through, use 1st person language in the email body.
'You'll love this new perfume we have selected for the Perfume of the Month Club.'
Another area where you can make it a bit more personal is the subject line. But, again, attempt to be fun and creative with your wording while still getting the general subject matter across.
Does your business work with multiple industries? Consider segmenting them into groups and sending out the same email styled differently for each group. This way, you're communicating with all groups in language inclusive to their sub-group.
2.      Make Sure Your Newsletters Look Aesthetically Pleasing
People tune out incredibly quickly these days. Content is only getting smaller and shorter by the year, and you need to acknowledge this reality. Recognizing it doesn't mean you need to change entirely, but you should adapt.
Customers want cohesive looks that are aesthetically pleasing. Bright colors, inviting graphics, and a generally clean email layout.
Content-wise, focus on these critical areas;
Short paragraphs with keywords that stand out.
Bullet points so readers catch the critical content of your email.
Compatibility between devices. You don't know where this email will be read, a PC, laptop, tablet, or smartphone. So make sure your email is prepared for any device.
Images are great but don't overload your email with them. Also, don't rely on images to tell readers what your email is about. Most email providers block images, and if you're depending on images, you're not going to get the message across.
3.      Avoid Spam Filters
There is nothing more frustrating than an email you spent so much time working on, being relegated to the spam folder. However, there are a few ways you can ensure this doesn't happen, starting with making sure your subscribers have subscribed because they wanted to subscribe.
There are certain things that email providers have started flagging as 'spam-like content.' But, unfortunately, no investigation is done to make sure they made the right call when you accidentally fall into that territory. It is what it is. So you need to avoid certain things to evade spam filters.
Avoid the following;
ALL CAPS
Excessive exclamation marks!!!!
Hyperbolic phrases such as 'ACT NOW,' 'TIMES ALMOST UP,' 'DON'T MISS YOUR CHANCE.'
Poorly formatted HTML.
While all email provider spam filters are different, they have similar things to look out for at the end of the day. So make a concerted effort to avoid certain things as much as possible to appease them all.
On a side note, take special note of the regulations surrounding email marketing to ensure you're not potentially breaking any laws.
4.      Track Your Data
One of the most important things you can do for your email marketing campaigns is to check and track your data. Then, as you make changes and try new things, see how the response is to gauge if it has been successful or not.
You can see what your customers are clicking on and where their interests are turning through targeted measures. This means you can take this data and apply it to your next campaign. You'll have the information to help you figure out a new strategy to get people interested in what you're trying to sell or tell them.
Here is some data we believe you truly need to apply special consideration to;
Open Rate – How many people are actually opening your emails? When you see a dip in the open rate, investigate what the reasons might be. Bad headline? Possibly put in the spam folder?
Click Rate – Are the customers taking you up on your offers to click helpful links you've provided?
Unsubscribe rate – This is a number you don't want to get too high or too consistent daily. If you see a drastic change in this, you need to make drastic changes to your content.
Average time of day emails are opened – this can help you better schedule when you send your email to maximize results.
5.      Maintenance
This is an essential aspect of beefing up your quality of content. While you should always be focused on growing your email marketing list, don't forget about cleaning house along the way.
You'd be surprised at how many times an inactive or one-time-use email address is added to a database. These harmful addresses can cause havoc to your statistics, such as the open rate. Having this impact something that you use as a barometer is devastating, to say the least.
With every negative send, your reputation as a sender diminishes in email provider's AI's. Another negative, but arguably less so than the previous point, is that you're paying for these email addresses. Most service providers charge by address or by batch amount. So regardless of which option you're on, these insufficient email addresses are actually costing you money.
Manually compile lists of subscribers who haven't opened an email in 60-90 days and get rid of them manually in your system. Do this every week or so, and keep up to date with this process to keep your statistics in good standing where possible.
In Closing
Take your email marketing campaigns seriously. They have incredible potential to provide excellent results for your brand awareness and sales. Moreover, they have the power to make a big difference if used correctly. If you need further information about email marketing, be sure to contact our team at Your Social Strategy today.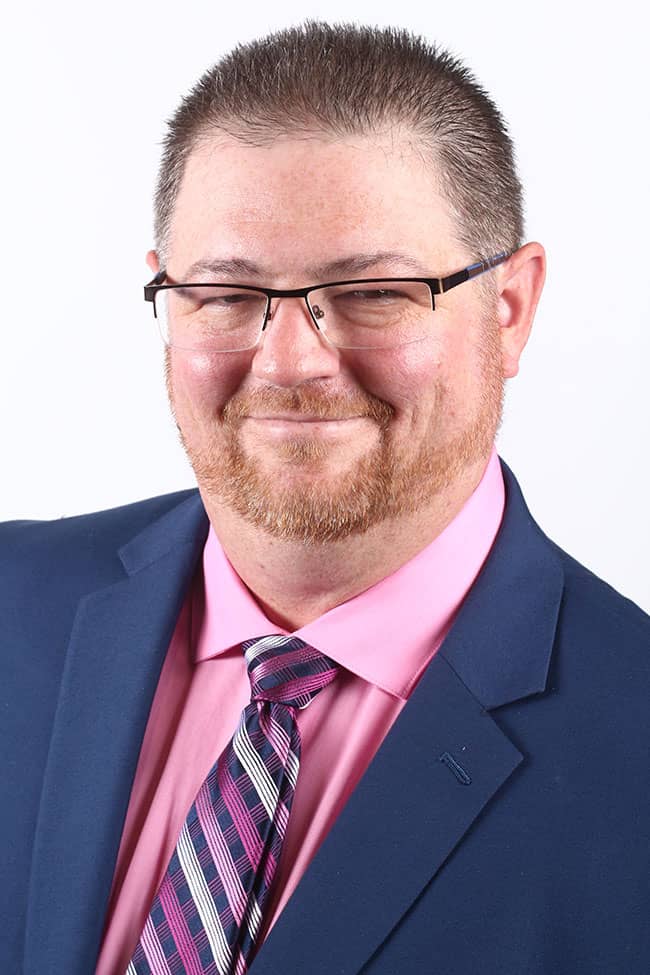 I've always had an entrepreneurial drive, and have been in business since I was just 25 years old. Over the past 24 years, I co-owned two software development companies that serviced the funeral profession, where I met a myriad of incredible people, many of whom I still keep in touch with today. I became a guest speaker and member of some great funeral service associations alongside amazing business professionals. In 2016 I was ready for a change and made the decision to start my very first company, on my own, and I haven't looked back since! Starting YourSocialStrategy.com from the ground up has had its challenges, growing pains, and some ups and downs, but growing my team and seeing the work we do has been nothing short of astounding.
Read More about me!