When it comes to having the right kind of Search Engine Optimization for your website, there are different aspects you need to keep in view. Many people overlook the importance of SEO on the main landing pages of their website. If you are selling any services or products and want to market those well, you need to focus on SEO systematically. Content on your website is crucial.
Not only does it have to be of high quality, but it should also be optimized in a detailed manner. When you update your content regularly, it keeps your site relevant in the eyes of search engines. You must audit your content regularly at specific intervals and make the necessary updates. SEO is best left to experts as they will make sure all the aspects are kept in view while planning your SEO strategy.
Some Tips
However, as a business owner, it's also essential for you to have some ideas on improving your SEO. Here we take a look at some tips that will help you enhance your SEO:
Mobile is All-Important
On average, people spend five hours per day on their mobile devices be they smartphones or tablets. However, not all websites are optimized for mobile which means that the sites may not be as visually appealing and functional as the desktop version. The load times may also be inadequate.
But if almost 70% of your audience is accessing your business website via various mobile device is it needs to be a crucial aspect of your SEO strategy. Today success depends on factors such as the loading speed of your website pages on tablets and smartphones. This is the point where your SEO improvements need to begin. Two of the things that matter the most include- speed and readability.
When it comes to readability, it's all about how responsive a website is on a mobile device. You can easily check this loading speed with Google. The app is quite easy to use and intuitive, and you can determine your website quality. If you find the results aren't up to the mark, you would need to begin optimizing your website. For this, you need to have an excellent hosting service, a mobile-friendly theme and only the necessary plugins.
Also check the visuals to ensure that they are optimized for mobile. Things you need to check are quality, size and compression. Readability is the other important aspect when it comes to mobile responsiveness. There are Google tools for that as well, and you must check how the site feels and looks on mobile.
Metadata is Important 
When you are designing your website, every page would have some space between the tags to insert Metadata and some information about what content your pages hold. If your website has originally been designed and planned by professional web designers, this data would already exist there. However, you must review as well as update the Metadata on your business website regularly.
Title Metadata 
This is crucial for all the page titles displayed on browser windows and the headline that shows up on search engine results pages. It is the most crucial Metadata on your pages. If you have a CMS website, there would be an automated system that helps to create the Meta title on each web page depending on the title of the page. This improves the importance of using keyword-rich, well-thought-out titles. Using the right keyword phrases is crucial to the visibility of these web pages on the internet.
Focus on Links 
Google and all other search engines love links. Google's original algorithm was built around links, and this continues to be a fundamental piece of how the search engine works. However, this aspect also needs to be planned very systematically. You must use the most powerful links which are the ones on your homepage. This is the most crucial page of your website, and you can add more power to it by including links from there to various posts and pages.
Think about which five or six different posts or pages you want to boost and ensure that those are linked on to the home page. You can also add buttons or links such as primary services etc. to this page. This is a quite common but useful method of ensuring that your home pages authority is improved.
Making sure that there are at least five to six internal links leading to other service pages on your website is necessary for boosting search engine page results. So when visitors land on your website, they will also be inclined to clicking on those links and check out those services or products.
Make Sure There Are Links on the Menu as Well
This is another important place where you need to have links on your homepage, but many people tend to overlook it. The menu on the navigation should also have links that would lead to other pages on your website. You must decide what you want on the menu because it should not be very crowded.
It should encourage visitors to visit the most crucial web pages on your site quickly and easily. Also, it's the best way to signal search engines of the most linked pages on your website. As you can see, there are multiple benefits to adding links to the navigation menu. Just as you link the menu and other sections of your home page with other web pages, make sure that you link two different posts as this is a good indicator for search engines.
If you have a host for pages that are doing pretty well in terms of attracting traffic, finding different ways to link to them to improve their performance. It's never a good idea to link from just about anywhere or for fun. Whatever you link needs to have some relevance and should fit in well with the original page.
Making an impact in the online space is a lot about ensuring that you have a good SEO strategy in place. For this, you would need to hire the services of experienced SEO professionals who would be able to work with your web designers to ensure that your website is perfectly optimized.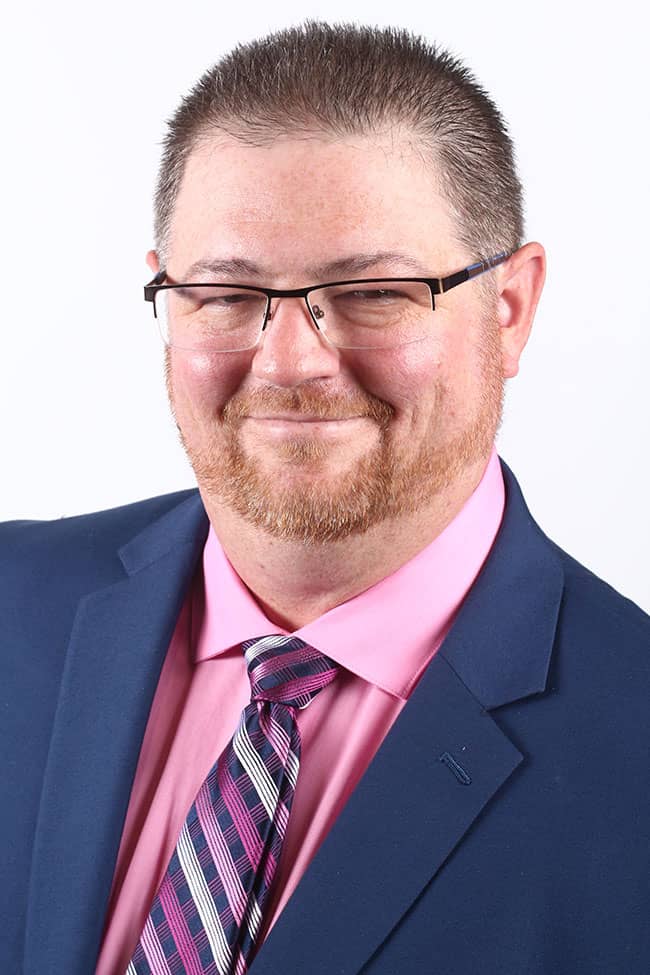 I've always had an entrepreneurial drive, and have been in business since I was just 25 years old. Over the past 24 years, I co-owned two software development companies that serviced the funeral profession, where I met a myriad of incredible people, many of whom I still keep in touch with today. I became a guest speaker and member of some great funeral service associations alongside amazing business professionals. In 2016 I was ready for a change and made the decision to start my very first company, on my own, and I haven't looked back since! Starting YourSocialStrategy.com from the ground up has had its challenges, growing pains, and some ups and downs, but growing my team and seeing the work we do has been nothing short of astounding.
Read More about me!