Are you not getting much traffic on your website? The reason you might have little traffic to your website could be the cause of poor SEO work. Let's face it; if you're not on the first page of Google's results, then your website isn't being seen by anyone. Very few people adventure onto the second page of Google, and that's why SEO is so crucial! SEO should be your number one priority if views are what you want. Luckily we've done our research for you. Here are some SEO tips from Your Social Strategy.
Here Are 5 Tips to Improve Your Website's SEO
Below are five excellent tips that can level up your SEO game for your website and place you on the first page of Google's search engine results.
Your Website's Loading Speed Needs an Update
We now live in a world where patience is slowly decreasing. Which means people want things to happen pretty quickly. If your website server is slow, this can harm your website's SEO ranking on Google. Google will notice this about your website and will decrease it in its ranking. Also, when visitors have to wait longer than 3 seconds for your page to load, they will click away from it and probably never come back. Your website server being slow can lose you a lot of traffic and reputability.
On the other hand, if your website server is fast, you will keep bringing in traffic, and because of how popular your website is, Google will rank you higher for it. Make sure your website speed and server response time are fast.
Create High-Quality Content that Your Readers Want
When readers find something that they fall in love with, they most often always go back to the source so they can see more. But if you haven't kept your website content updated, you will lose traffic because your readers will get bored and leave your page. Visitors like fresh, new, and trendy content that is high-quality and exciting. When visitors love your content, it keeps them on your page longer, affecting your SEO. This is called the dwell time. The fewer time viewers spend on your website, the lower you score in Google's SEO Ranks.
Make Use of Outbound Links
Now outbound links can be another way to get your rating up on Google's SEO Ranks as well as give your website more credibility. You should always back it up with trustworthy links and authoritative sources whenever you make a claim. Your readers will appreciate this and may eventually start using your website to link out to for their content, which will only increase your website's SEO on Google.
Fix Those Broken Links Too!
If you already do use backlinks, make sure that they are still active and putting out fresh content. You don't want to have outbound links on your website that are broken because it can frustrate your viewers, and eventually, they will lose trust in your brand and won't return. So it's crucial to keep an eye out for this and routinely check and update your outbound links.
A Good Page Format is Everything
When you're creating your website, really take your time setting up the formatting of your website. You want it to flow and feel welcoming. A neat, organized, and clean format invites visitors to your website, and it makes it easy for them to navigate through it and allows them to read your content with ease. Having a website with too much going on doesn't look good, and if you have photos and ads scattered all over the place, it will turn visitors away from your website because it seems like a scammer website. Google will see this too, and your rank will decrease because of it. Make sure that your website looks clean and organized and has fresh regular content to attract visitors and get them to stick around.
Use Relatable Keywords for Your Brand
Keywords play an important role when creating content for your website, and they help Google match what people are searching for online to your website. Using short-tail keywords and long-tail keywords can rank you higher in Google's SEO Ranks if your keywords match what people are searching for. However, you don't ever want to saturate your website's content with keywords because this could have the opposite effect that you want. Google will take notice of the overuse of keywords and will bump you down a few ranks. Anytime you use keywords in your content, it should flow naturally.
In conclusion, these are just a few things that you can do to improve your website's SEO Rank on Google. It can be as simple as checking for those broken links or using outbound links to reformat your website and using popular relatable keywords for your website's content to get more views and increase your rank on Google. Here at Your Social Strategy, we know it can be tough to improve your ranking in Google, especially if you're not sure what to do about it. Our team members are experts in this area and much more.
If you would like to request a quote from us about our SEO strategies and how we can help improve your website's SEO ranking in Google, please visit contact us for more information and contact us with any questions you have. We'll be happy to answer them all.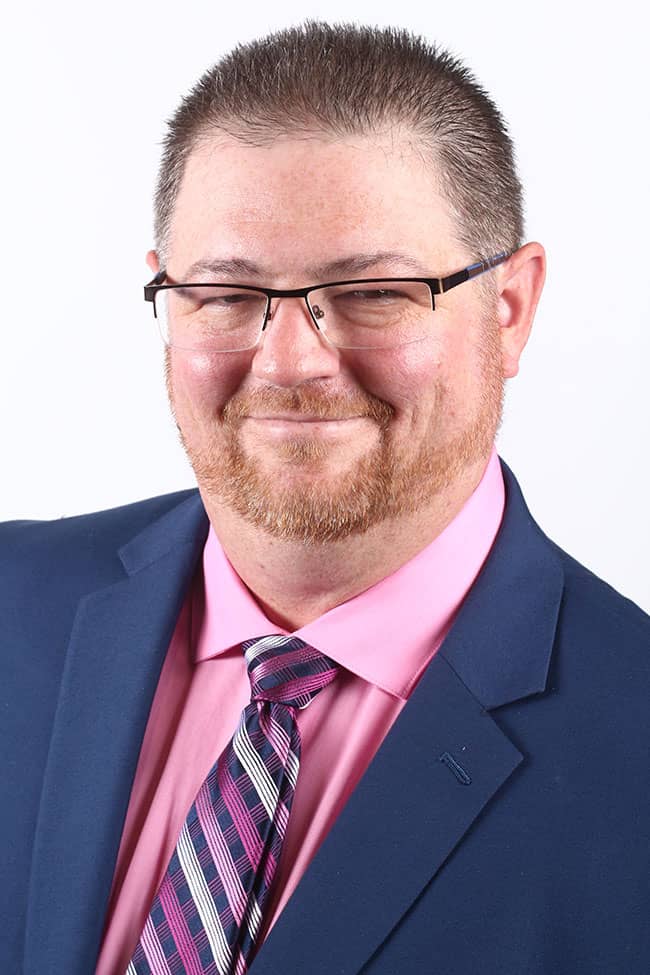 I've always had an entrepreneurial drive, and have been in business since I was just 25 years old. Over the past 24 years, I co-owned two software development companies that serviced the funeral profession, where I met a myriad of incredible people, many of whom I still keep in touch with today. I became a guest speaker and member of some great funeral service associations alongside amazing business professionals. In 2016 I was ready for a change and made the decision to start my very first company, on my own, and I haven't looked back since! Starting YourSocialStrategy.com from the ground up has had its challenges, growing pains, and some ups and downs, but growing my team and seeing the work we do has been nothing short of astounding.
Read More about me!