Are you new to Facebook Advertising? If so, you're in for a treat – and a few surprises. Facebook has huge potential to grow your customer base, but it can be tricky to navigate through hundreds of features and tools while creating ad campaigns.
Over the decade, Facebook has evolved into the ultimate marketing powerhouse, giving advertisers unparalleled targeting abilities and creative flexibility. But if you're not careful, Facebook ads can quickly eat through your budget with little or no return on your investment. This post from YourSocialStrategy will highlight seven common mistakes that new advertisers make with Facebook ads and how to avoid them.
Since the most crucial part of Facebook ads is targeting, let's start here. One of the greatest advantages of Facebook ads is their ability to target your potential customers with laser accuracy. You can define who sees your advertisements by age, gender, likes, interests, education level, and location, among countless other factors.
Since the whole purpose is to get in front of people most likely to be interested in what you have to offer, any mistake with your targeting is costly. For example, you wish to target women in Seattle who might buy old-fashioned confection. But your target age is set to 20-29; you're wasting a lot of money on people who are not particularly interested in old-fashioned candy.
2) Overlooking Smaller Demographic
Many new advertisers ignore smaller demographics that might not be high in numbers but give higher conversions. For example, a professional women's clothing store in New York would likely want to target 20-30-year-olds, but it could also consider going after 50-55-year-old women who have children. This relatively small demographic is often shopping online and might be more likely to visit a professional clothing retailer's website.
The Facebook newsfeed is very crowded, which means you have a sliver of time to grab people's attention before they scroll past your ads. So think of your ad as a mini salesperson
– it needs to look trustworthy, professional, and entertaining enough to get people's attention before they scroll on.
Visual Content is the only kind that freezes people in place, making it critical for Facebook ads. The engagement rate of videos on Facebook is 10X higher than any other post type. You also get the added bonus of autoplay, which means people can passively absorb your ad while scrolling through their newsfeed.
4) Not Being Interactive Enough
For better or worse, Facebook is a social network. People don't just want to buy stuff; they want to feel good about their purchase and share it with friends. A funny or outrageous ad that makes people laugh will get more people to engage with it. When someone interacts with your ad or brand, it becomes "social proof" that your company is worth checking out.
5) Not Testing Enough Ad Variations
One of the great benefits of Facebook is how granular you can be with advertising. With A/B testing, you can run multiple ads simultaneously with small variations like taglines, images, or colours. Test one variation at a time to determine what works best for your business. Rather than having to guess what works and what doesn't, let your ad performance tell you what changes you should make.
6) Only Focusing on Likes and Comments
Just because an ad gets many likes doesn't mean people buy your product. New campaigns often get cold traffic; these are people who have seen your ad but never heard of your brand before. So they're just browsing and liking your posts but are not ready to buy yet. You need a process to track what people do after they click your ad. Otherwise, you'll never know if it's working or not. This data will help you tweak your future campaigns by stopping those that aren't converting and doubling down on the ads bringing in buyers.
Facebook ads take time. You could have an excellent idea for an ad, get it up on the site, and get just a few likes or clicks. Don't give up! This is normal, and you should expect to put in some time for the ad to turn into an actual customer acquisition machine. The best campaigns start out slowly, so don't be discouraged if it takes 3-4 weeks before your ad starts to take off. Once you have data to show an ad's ROI, you can increase the budget and see even higher returns.
Facebook is one of the world's most famous advertising channels. The social network boasts a user base of more than 2.9 billion monthly active users, which is greater than the combined populations of China and India. As a result, it's a powerful tool to promote your business. By avoiding the seven common mistakes we mentioned, you can be on your way to a successful Facebook campaign to quickly grow your audience while bringing in new customers into your business.
At YourSocialStrategy we are digital marketing experts who've helped over 100 businesses grow their social presence and generate more revenue. Learn more about digital marketing by visiting our blog or book a free consultation with one of our social media experts to learn how we can help your business grow.
Have you made an incredible Instagram post or Reel that you want more people to see? Do you want more people to comment on your recent posts? Try the Instagram boost feature. You should start promoting your posts and reels if you answer "yes" to either of these...
read more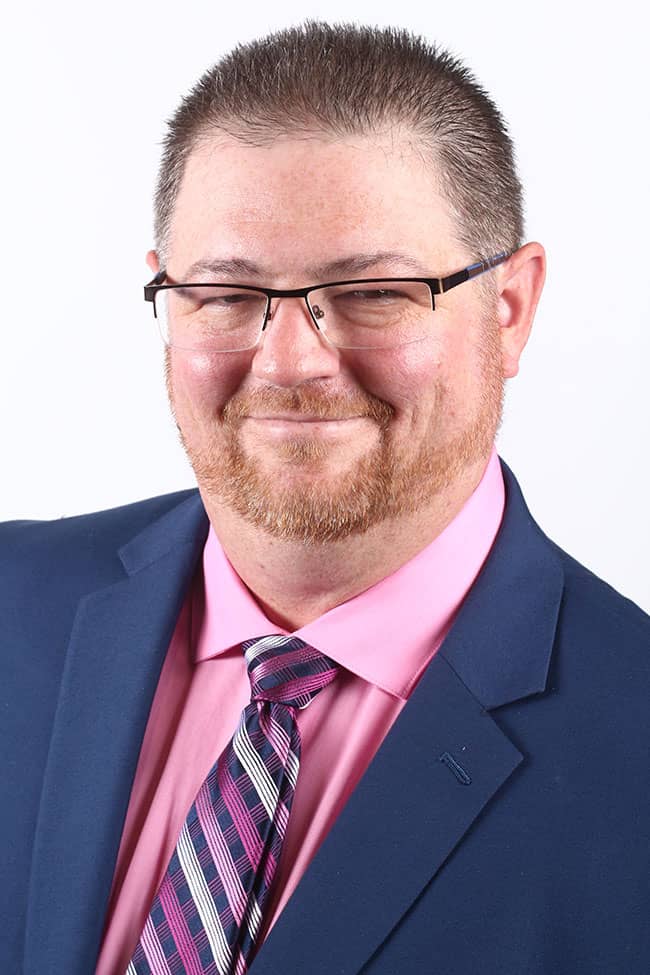 I've always had an entrepreneurial drive, and have been in business since I was just 25 years old. Over the past 24 years, I co-owned two software development companies that serviced the funeral profession, where I met a myriad of incredible people, many of whom I still keep in touch with today. I became a guest speaker and member of some great funeral service associations alongside amazing business professionals. In 2016 I was ready for a change and made the decision to start my very first company, on my own, and I haven't looked back since! Starting YourSocialStrategy.com from the ground up has had its challenges, growing pains, and some ups and downs, but growing my team and seeing the work we do has been nothing short of astounding.
Read More about me!