Nowadays, owning a business is not just selling your products to people face to face. A business has to have an online presence, which will help keep clients and make new ones. When looking specifically at Instagram, it can be overwhelming to figure out how to attract clients and keep the ones you already have. Luckily YourSocialStrategy has some simple ways to get your business's Instagram account looking just right.
High-Quality Content
When creating content for your Instagram, do not just try to sell your product or service. People might unfollow you if your account only posts ads. The trick is to make sure you have high-quality content. When it comes to Instagram, you need to think about reels, lives, stories, regular posts, and highlights that give your audience information. If, for example, you sell clothing, create outfits with your pieces to give the audience ideas if they are planning on buying something from your store. It might be interesting to share some behind-the-scenes of your process in your stories, reels, or during a live. Just make sure you cater to your specific audience.
Engagement
When it comes to creating posts, make sure that they are engaging. Ask questions after a post, or even create a fun little quiz in your stories. It is important to get likes, but getting comments is even better. Make sure you answer comments, like them, repost stories that mention your business, and answer and direct messages that clients send you. A fun way to boost engagement with followers is to create a hashtag that is unique to your business. That way clients who purchase your goods can post using the hashtag and create a community.
Ads & Giveaways
When trying to get more people to follow your Instagram and potentially purchase a product or service, ads and giveaways or contests are good alternatives. Giveaways can be of products or vouchers of your business or you can team up with other small businesses to give away a bundle. With giveaways, you get engagement in the comments and story mentions if you give extra entries for the people who share the official post. When it comes to ads, they basically achieve brand awareness and/or increase sales. Brand awareness ads usually introduce your business to the person scrolling through his or her feed. Sales ads are much more direct and will feature a specific product and a link leading directly to said product.
Be Consistent
If someone finds your Instagram by accident, they will definitely look at your profile first. That is why it is important to have a consistent Instagram. Before creating a profile, choose a color pallet and branding that works for your business. Try to have stories posted every day to boost engagement. Afterward, try to figure out a schedule of regular posts, reels, and lives. Lives are a great way to show new arrivals or sneak peeks to a new collection. If you like the idea of having a hashtag for your business, it might be fun to repost a client's photo once a week. This will boost engagement and build upon that sense of community around your brand.
Auto-posting
In order to stay consistent, it is a good idea to automate your posts. Instagram offers you analytics that tells you which days you had the most interactions on your page. The best thing to do is to not miss the days of the week that people are most interactive. Furthermore, if the profile does not post often, people are more likely to unfollow. Instagram also shows users the profiles that they follow, and they least interacted with. If someone is checking out who he or she follows and your business is in that list, the person might unfollow you. That is why it is so helpful to be consistent and interactive. Create a connection with your audience.
Instagram is a great way to get new clients to learn about your business and keep current clients engaged. However, it takes work to build up your online presence and you need to be consistent. No one will keep following an account that barely posts anything or has boring content. It can be overwhelming when you look at the variety of ways you can create content on Instagram, but it is also a great way to appeal to a variety of people. If you are willing to pay for exposure, ads are a great option.
If you want to partner up with other businesses, giveaways are a fun way to promote your business. As long as you cater to your demographic with high-quality content made for them, you will surely succeed.
If you'd like to learn about more ways to succeed with Instagram marketing, contact our team at YourSocialStrategy today!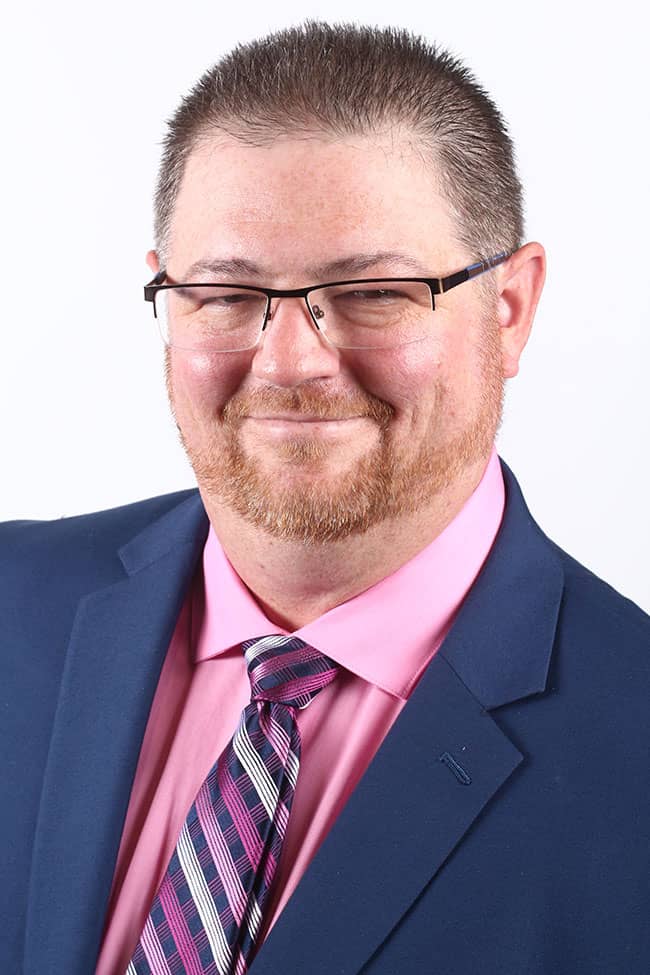 I've always had an entrepreneurial drive, and have been in business since I was just 25 years old. Over the past 24 years, I co-owned two software development companies that serviced the funeral profession, where I met a myriad of incredible people, many of whom I still keep in touch with today. I became a guest speaker and member of some great funeral service associations alongside amazing business professionals. In 2016 I was ready for a change and made the decision to start my very first company, on my own, and I haven't looked back since! Starting YourSocialStrategy.com from the ground up has had its challenges, growing pains, and some ups and downs, but growing my team and seeing the work we do has been nothing short of astounding.
Read More about me!