It seems that in order to be competitive in today's marketplace, it is important to have a unique social media presence.  For many this is time consuming and can be confusing, so they consider using an agency.  If you are in that position, you may be wondering what characteristics to look for.  This may help.
Writing Skills
There is a real skill to penning material that is engaging, politically correct, and yet gets your point across.  Some social media platforms also have a limit on the length of your comments, which adds to the preciseness of the information.
A good agency will understand your customer base and the direction into which you want it to grow.  Using the right photos and graphics are important but the verbiage is probably what will set you apart.
Communication Skills
Under the umbrella of communication comes so many aspects.  Social media has a number of platforms and each requires a specific skill set.  The idea is not only to put information out there, but to be sure your audience is engaged.  You will want results.
Adjustments – The social media industry is beyond fast paced; it can be insane.  The agency should be able to switch to another topic or medium based on what is trending at that point in time.
Representing you – The agency should be able to connect with your customers the way you want.  They need to understand your voice as well as your product or service.  The readers won't know it is someone else writing and posting.  They will think it is you.
Teamwork – The agency is now part of your marketing team.  As such, they should have good verbal skills to keep you in the loop.  They should also be able to explain things to you when you are uncertain about what they are doing or how it is being done.  If you don't understand, they should be able to state it in different words or give you an analogy.  If they don't, you will be approving something in the dark.

Customer Concerns
Undoubtedly over the course of the posts, there will be complaints, concerns, or demands.  How these are handled is very important.  A good agency will be able to determine why the person is upset and then craft an appropriate response or to show appreciation for ongoing support.
Creativity
In order to separate yourself from your competitors, your posts should be creative.  At the same time they should be tasteful and respect your company's values and represent your line appropriately.
Some of the features of your posts should include:
Visual – It should catch the reader's eye
Media Use – It can contain content that works in several medias
Aesthetics – It needs to be pleasing and enjoyable.  Your representative should pay close attention to the details of links, grammar, spelling, and images.
Your Brand – Most of all it should represent your brand
The social media agency should also be able to improvise.  Things go awry and with quick action and a sense of humour, the agency can fix the problem or respond appropriately.
Analysis
One of the benefits of a social media manager is their ability to gather data and then break down the numbers into a realistic assessment of the effectiveness of your strategy.  The reports you receive should contain both quantitative (numbers) and qualitative (impressions) information.  Because of the fast pace of this type of marketing, it is important to review the data frequently and to adapt accordingly.  Impressions can include more than reading text.  Artwork, sound, font, and colour all play parts in the presentations you are offering.  You should be able to compare your results with those of your competitors.
Traditional Marketing
Don't ignore your traditional marketing efforts, whatever they are.  This can include events, sponsorships, cold calls, emails and even snail mail.  Whatever works for your type of business or industry.  Amazingly there are still many people who will respond to carefully placed fliers and print ads.
Public relations are an integral part of your overall marketing strategy and it is always a good idea to have your traditional and electronic efforts to dovetail.
Being Alert
Social media is lightning fast and it is important that your agency be able to capitalize on trends and to have the flexibility to respond to demands.  They should also be aware of the significance of communicating to customer complaints or frustrations or praise with a personal touch rather than a stock reply.  Customer feedback is one of the key elements in realizing what works and what doesn't.
Equally important is to be open to new trends or strategies.  Learning from the social media posts can also help you plan your long term approach and offer suggestions to adapt to failures or situations that are well beyond your control.

Stakeholders
There are lots of people who have a stake in your company.  Of course, there are the investors and lenders.  There are also your employees who rely on your company's continued operation and growth.  Then there are the families, yours and your employees.  Don't forget your suppliers.  All of these people and others have a vested interest in your success.  Any of all of them are watching your social media presence.
Choosing the right social media manager means you need to look for someone with diverse skills including marketing, writing, graphics, design, analysts, customer service, and the ability to adapt and change.  Skills like solid organization and the ability to understand how to make and develop connections are intrinsic to the position.
If you're looking to improve your social media marketing skills, please contact our team. We'd love to help you out.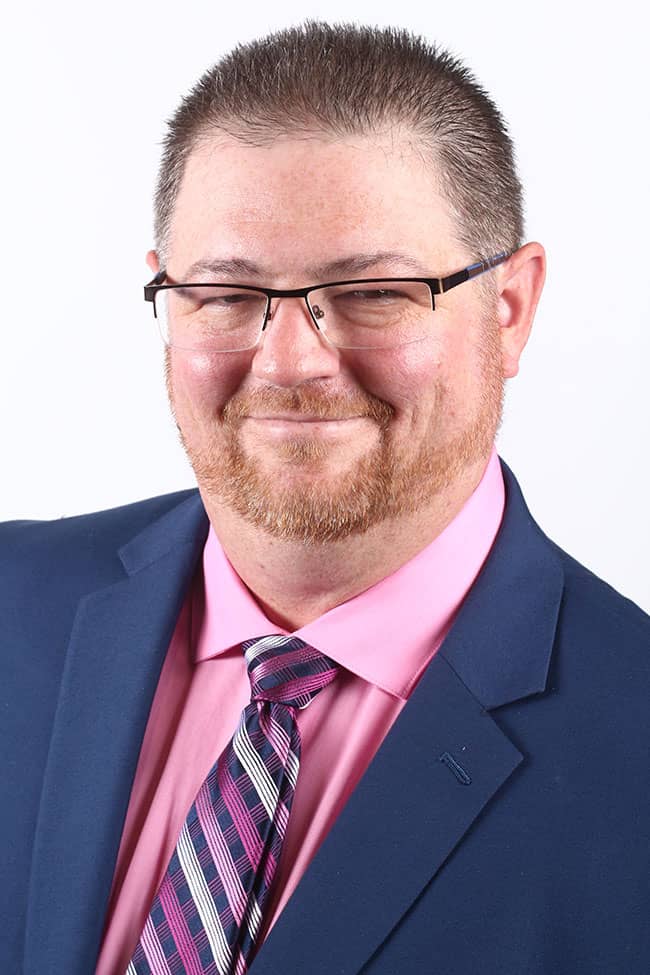 I've always had an entrepreneurial drive, and have been in business since I was just 25 years old. Over the past 24 years, I co-owned two software development companies that serviced the funeral profession, where I met a myriad of incredible people, many of whom I still keep in touch with today. I became a guest speaker and member of some great funeral service associations alongside amazing business professionals. In 2016 I was ready for a change and made the decision to start my very first company, on my own, and I haven't looked back since! Starting YourSocialStrategy.com from the ground up has had its challenges, growing pains, and some ups and downs, but growing my team and seeing the work we do has been nothing short of astounding.
Read More about me!