Email marketing is one of the oldest digital marketing strategies used today. It is still very popular because it is effective. Emails take you directly to a customer's inbox, which increases the chances of your marketing material grabbing their attention. Setting up an email marketing campaign is a straightforward process but you still need to have a strong plan in place.
Many people delete or archive promotional messages without even opening them. A strong email marketing campaign will encourage a prospective customer's curiosity. Our team at Your Social Strategy has provided a concise guide to email marketing that can help you set up strong campaigns.
Develop Your Email List
 The first step is to develop an email list. There are several ways to go about this and reach the right audience. You can start with past customers and their contact information. Most businesses have a detailed customer database that includes their name, phone number, email, and other such contact information. If you don't have a customer database to work from, consider the steps mentioned below:
Subscription – Ask website visitors and social media followers to subscribe to your newsletters.
Downloadable Content – Create valuable content like ebooks and infographics. Limit access to the content to people that provide their email address.
Leads Generation Service – You can use leads generation software to help find fresh leads for an email marketing campaign. Be sure to use legal resources as buying leads can mar your company's reputation.
All of these steps will help your business develop good email lists. Focus on getting leads from people who will be interested in your products or services. A good marketing listing has a higher ROI.
Email Service Provider
The next step is to find an email service provider that can help you manage the campaign and send mails to everyone on the list. There are hundreds of options available and some of the most popular ones are Mailchimp, MailerLite, Drip, sendinblue, etc. Study all of the popular options in detail to determine which ones are the right choice for you.
For example, Mailchimp is a good option for people who are just starting out. It provides several affordable plans and offers a free service for accounts with less than 2,000 subscribers. That makes it a good platform for small businesses that don't have a good email marketing base yet.
MailerLite is also a great platform that allows users to create automatic responses and schedule newsletters. You can send to 1,000 subscribers free of cost, which also makes this an affordable platform for beginners.
There are several articles available online that compare different email marketing platforms. You can look at the pros and cons of every service before deciding on one.
Email Segmentation
Different customers have different content preferences. It makes sense to segregate your email lists into different categories so they get tailored content. For example, separate customers that frequently by luxury products from those that focus on affordable deals. That ensures all emails promoting high-end products go to the first list and those promoting well-priced ones go to the second list.
Email segmentation leads to a more successful marketing campaign because it targets the customer's interests directly. A general email will not trigger a purchase as often and will have a lower conversion rate.
Segmentation is easier to do if you already have customer data and know their purchase history. You can build a database with this information and customize the set-up accordingly. Here are some categories to consider:
Interests
Past purchases
New subscribers
Activity
Email open rate
Cart abandonment
Location
These categories can help you create customized email campaigns. For example, you can target people who have abandoned their shopping cart and encourage them to consider the purchase once again.
Avoid Spam Filters
Spam filters can prevent your content from reaching the target's inbox. They automatically direct the emails to the spam folder and most people don't check it. Here's a look at some simple ways to avoid being marked as spam:
Make sure the target has opted-in for the email. Opt-in email newsletters have a higher chance of reaching the inbox.
Send emails from a good IP address and through verified email accounts.
Include your location and contact information in the emails.
Make sure there's an easy opt-out option available to the customers.
Avoid bad email templates and make sure they have a clean code.
Ensure the subject line is relevant to the content.
These steps will help you stay out of the spam folder. It is also a good idea to time your emails properly. Don't spam people with multiple mails every day because they will get frustrated and either mark the mail as spam or unsubscribe.
Content
Ensure the email content is relevant information. The email should have an attractive subject line, personalized opening, attractive graphics, and valuable content. You should also add links to the website and social media profiles so customers can seek out more information if necessary.
If your content is informative or entertaining, people will open the email more often and that will lead to a higher conversion rate. Keep the tone friendly, personal, and conversational for the best results.
You should also optimize your content for mobile screens as most people open messages on the mobile phone.
These tips can help small businesses set up a compelling email marketing campaign. You can refine the process as the target audience base grows and expands. If you would like to learn more about email marketing, contact our team at Your Social Strategy today!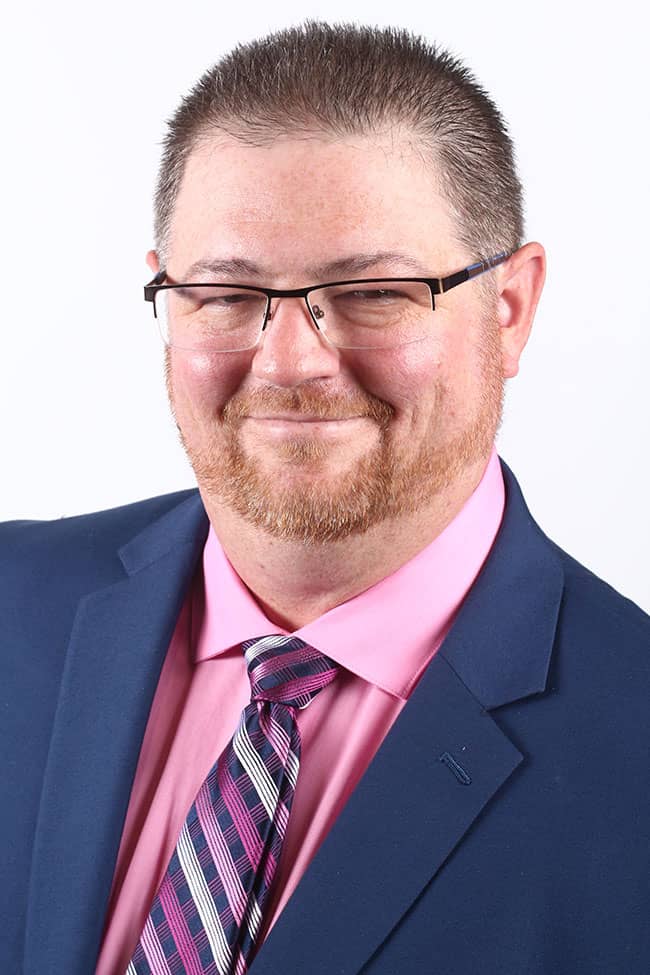 I've always had an entrepreneurial drive, and have been in business since I was just 25 years old. Over the past 24 years, I co-owned two software development companies that serviced the funeral profession, where I met a myriad of incredible people, many of whom I still keep in touch with today. I became a guest speaker and member of some great funeral service associations alongside amazing business professionals. In 2016 I was ready for a change and made the decision to start my very first company, on my own, and I haven't looked back since! Starting YourSocialStrategy.com from the ground up has had its challenges, growing pains, and some ups and downs, but growing my team and seeing the work we do has been nothing short of astounding.
Read More about me!