Building a social media strategy is paramount. Your product can be a killer, ground-breaking one, but if you don't have any kind of social media presence, it is no good. Why do we stress the importance of having a social strategy? It is easy. Because people are using online social platforms 24/7. You can get massive leverage with even greater returns by taking simple steps. Don't you know where to start? Our team at Your Social Strategy has you covered. Read these tips on learning how to build a social strategy for your business.
What is a Social Strategy?
A social strategy is a form of marketing that relies on social media to advertise and sell products or services. What needs to be stressed is the "strategy" component of the term, as it involves carrying out a concrete plan based both on short-term and long-term objectives. They must be specific, measurable, achievable, realistic, and time-related. Does this befuddle you? Don't fret.
Our main piece of advice is to start out small. First, determine what your general idea is. This is called vision. This will help you determine what your mission will be. The mission is the series of footsteps you will follow to achieve your long-term idea or vision.
Once these are set, you can determine what vehicle you can use to fulfill those. That should be your product or service. Once you figure all of these out, you can break the mission into smaller, more measurable objectives that allow you to accomplish your goals. One of those objectives needs to be establishing a social strategy.
To sum things up: Think about your vision, your mission, the product, and elaborate your social strategy consequently.
Know Your Product
It is a frequent and big mistake to intend to make profits off products or services you don't know much about with the expectation of quick returns. This can be a recipe for disaster. You must gain knowledge about the product you are going to sell. If you don't do this, it doesn't matter how good you think your social strategy is, it will simply not work.
As a rule of thumb, when you want to venture into new goods or services, you want to gather as much information as possible. Think of the mentioned motto: "Knowledge is power." You want to know all about it: its advantages, limitations, the estimated number of achievable sales, and most importantly, the competition and target audience.
As soon as you compile the given aspects, you can continue developing an adequate social strategy.
Know Your Audience
This should be your number one priority when it boils down to your social strategy. Knowing your audience will guarantee you returns on advertising. This is a make-or-break item. Different social media platforms cater to different audiences. For example, nowadays most of the millennial and centennial age groups use platforms such as Instagram and TikTok, whereas older folks, mostly people in their fifties onwards, choose Facebook.
Another upside of knowing your audience is that you will be better at building rapport with them, since being well-informed about a given age group's lingo and diverse forms of expression can help establish a connection with them, and that itself transforms into leads.
If you bother to distinguish your audience, you are more likely to succeed in your commercial endeavors.
Know Your Competition
This is another vital point. Inform yourself about competition, as you are more likely to benefit from your competitors' flaws. For instance, they can have an amazing product, but you notice that their marketing game is sub-par. Now you know that you need to turn it up a notch when it comes to this area. Now let's imagine it is the opposite scenario: their product is mediocre, but they excel at marketing it. What do you have to do? You need to sell a better product with even better publicity.
Understand what your competitors are all about, and this is going to help you streamline your social strategy thereafter.
Craft Your Social Strategy
Let's set up a case scenario for this: You own a company that makes urban sneakers. Your principal competitors are Nike and Adidas. Your intended audience is both male and female, middle-class, in the 15-30 age group. Your long-term objective is to become the leading brand in your market segment in three years. Your short-term strategy is to increase your sales by 100,000 units by the end of the year. Here is your short-term social strategy:
Creating the brand's official YouTube channel that interviews different celebrities that enjoy your sneakers (you can also create ad revenue off of this)
Also creating a TikTok account that describes proper sneaker maintenance
Launching an Instagram campaign that reaches an estimated monthly audience of 200,000 people, of which you intend to transform 80,000 into hot leads
From these leads, you aim to sell 8,000 additional units of your product every month
Chances are, given that you have the structure to follow the mentioned path, you are going to encounter success.
Advantages of Having a Proper Social Strategy
Here we list some advantages of acquiring a social strategy:
Product visibility
Brand building & awareness
Customer attraction (more and better leads)
Customer retention (keep the clients coming back for more)
Customer loyalty (getting a strong client database)
Reaching larger audiences
Get a better grasp of the brand's public perception
You can use social media metrics (statistics) as feedback
Final Thoughts
Building a social strategy for your business is a perfectly conceivable and necessary goal. In case you need help, you can contact us at Your Social Strategy for further advice.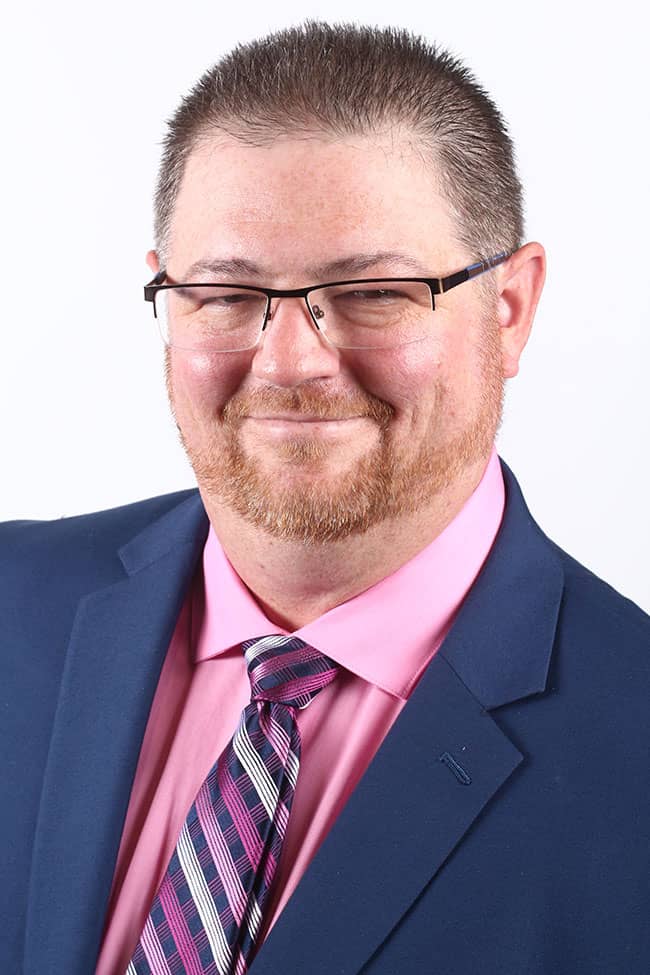 I've always had an entrepreneurial drive, and have been in business since I was just 25 years old. Over the past 24 years, I co-owned two software development companies that serviced the funeral profession, where I met a myriad of incredible people, many of whom I still keep in touch with today. I became a guest speaker and member of some great funeral service associations alongside amazing business professionals. In 2016 I was ready for a change and made the decision to start my very first company, on my own, and I haven't looked back since! Starting YourSocialStrategy.com from the ground up has had its challenges, growing pains, and some ups and downs, but growing my team and seeing the work we do has been nothing short of astounding.
Read More about me!