As a small business owner, you must find the perfect social media platform that suits all your business requirements. Twitter is one of the most widely used social media platforms, which is why most businesses include it in their digital media marketing strategy.
If you're a small business owner and decide to use Twitter to boost your business, you might be asking yourself questions like, how can Twitter benefit my business? How can I use Twitter to market my business? Is Twitter a useful platform for my business?
Roughly 47 percent of people who follow a particular brand on Twitter will end up visiting the company's website. Three-quarter of businesses that have an online presence use Twitter.
However, you cannot simply expect sales to start rolling in as soon as you create an account. Twitter has to be managed by individuals with experience in the field. A badly-timed tweet can cause irreparable damage to your brand.
Twitter Has a Vast Reach
Twitter has over 300 million active users, making it the perfect platform for your small business to reach new audiences. Besides, it serves as an excellent way to communicate with existing customers too. Promoting a product or service on this platform is relatively cheap, making it the perfect option for small businesses looking to increase their reach. This is why small business should consider promoting their products on Twitter.
The Goals of Twitter Marketing
Before starting the marketing process of your small business on Twitter, you must determine what you want to achieve by promoting your products on the platform. Here are a few of the most common Twitter goals:
Boost brand awareness
Create a positive opinion
Generate leads
Build a superior Customer Support channel
Build a community
Evaluating your performance becomes considerably easier when you determine your Twitter marketing goal. This makes it imperative that you set a target to decide how and why to use Twitter for your small business.
Why Is Twitter Beneficial For You Small Business?
Here are a few reasons why Twitter is incredibly essential for your small business:
Connect With Customers
Twitter is ever-increasing, and so is the size of audiences. This gives small businesses the perfect opportunity to look for new customers. Perfectly timed, relevant, and catchy tweets can help to create an impact and keep your brand in the limelight. As mentioned earlier, you can use Twitter to interact with your existing customers. The visibility that Twitter offers you can prove to be useful in maintaining a loyal customer base.
It helps you build the right brand image and gives you a better understanding of what your followers are thinking and expect from you as a company. This approach can go a long way in firming up your presence in an increasingly crowded marketplace.
Boosts Brand Awareness
Building brand awareness is an integral part of being a business owner; this is especially true for small business with limited resources. With its promotional ads, Twitter lets you connect with new users. You can select a specific demographic and run ads that will reach out to new users. This will help you expand your reach and boost your online presence. 
Convenient Customer Support Access
An additional advantage of using Twitter is that you can monitor what your customers are saying about your product or brand. If you come across negative comments from customers, you can resolve them quickly before they get out of control. You can also determine what they think about a product/service, and what you can do to improve your offerings.
Open Communication
Twitter's primary purpose is to promote open communication and offer easy access to connect with other users on the platform. The conversations that prospects have with competitors is open. Even the conversations that your customers have with their followers is open. This ability to view open discussions allows you to reach out to new prospects who might find your products or services valuable.
Offers 2-Way Communication with Your Followers
Similar to every other social media platform, Twitter offers two-way communication. This means that your audience will let you know what they think on every post. This presents you with the opportunity to do things like:
Opinion polls
Let your audience know your company culture
Run promotional campaigns
Push educational content
Posts that include content like this will definitely boost participation from your audience. You have the option to experiment with different kinds of content and then establish what works and what doesn't. This helps you understand how your audience thinks. Asking for feedback from customers is an excellent idea as well, you can even turn angry customers into happy ones just by listening to what they have to say. In this way Twitter can be used in reputation management too.
Attracts Traffic to Your Business Site
As mentioned earlier, around 47 percent of people who visit your Twitter profile, will end up visiting your website as well. Besides the link in your bio, you can also share links to blogs that will help drive people to your business site. Since your followers will be either existing customers or those that have some interest in your products or brand, you get qualified traffic to your site. As soon as you start posting relevant content, you position yourself as a reliable source of information and build your position as an industry leader.
For any information about our digital marketing services, feel free to contact Your Social Strategy via this online form, and we'll reply within the next business day.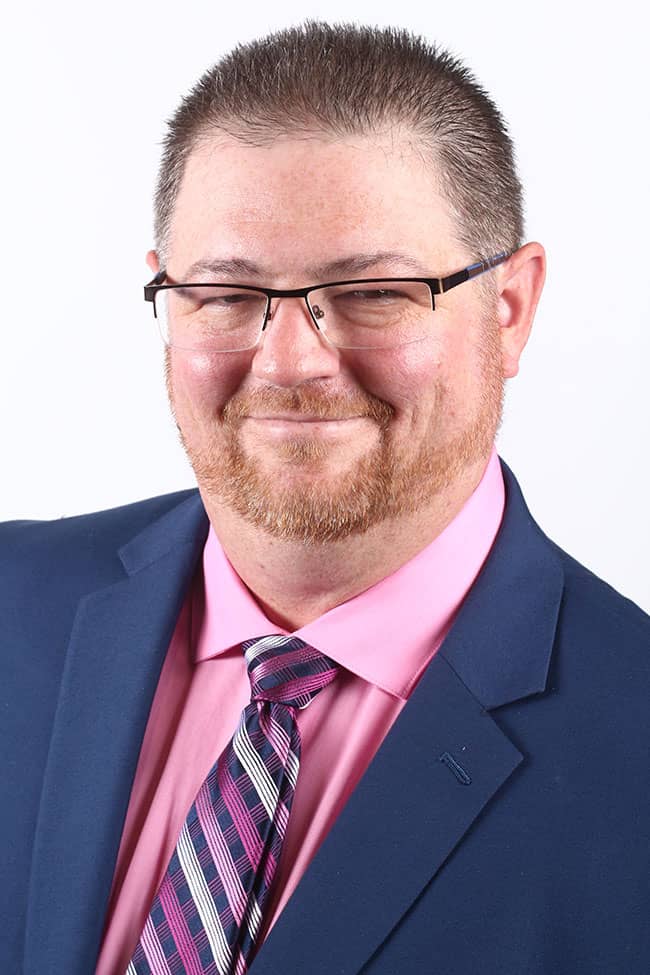 I've always had an entrepreneurial drive, and have been in business since I was just 25 years old. Over the past 24 years, I co-owned two software development companies that serviced the funeral profession, where I met a myriad of incredible people, many of whom I still keep in touch with today. I became a guest speaker and member of some great funeral service associations alongside amazing business professionals. In 2016 I was ready for a change and made the decision to start my very first company, on my own, and I haven't looked back since! Starting YourSocialStrategy.com from the ground up has had its challenges, growing pains, and some ups and downs, but growing my team and seeing the work we do has been nothing short of astounding.
Read More about me!