What Our Customers Say
We are driven to be an affordable option for ALL businesses, which means there is a package price that makes having a digital marketing strategy not just a pipe dream, but a reality. See what our happy customers have to say!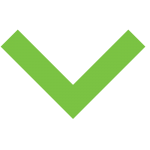 Testimonials
See what people say about our company.
The Team has been easy to work with, fast, and affordable! Great value for the service they provide..
I enjoyed working with all the staff. Everybody guided me through a process that I didn't understand at the beginning. Now I'm reaping the rewards of a great social media strategy. Thank you
Mike has been nothing but a pleasure to work with since day one. Always professional, but always personable as well. Highly recommend!
Mike & Your SocialStrategy has worked hard to raise our ranking on several search engines. He is always available to answer questions and offer advice on all aspects of Social Media
Amazing group of people that are very creative and bring constant traffic to my social media. Mike Hepburn is always available to answer any questions I may have and his staff goes above and beyond, to make sure every detail is perfect. I Couldn't be happier with the results! Thank you to everyone at Your Social Strategy! Much appreciated!
Mike has been a great help to us. He has an in depth knowledge, presents a complex subject in understandable terms and breaks things down into manageable pieces. He then creates a road map to follow, taking the guess work out of things.
They made me understand the process. And then they were effective and getting the job done. I am seeing results from the plan that they have designed.
Great Company, very helpful, would recommend them highly.
I was really impressed with Mike's knowledge and attention to detail, but more importantly, the patience and time he took with me to ensure we both were on the same page. If you are looking for professional assistance with a wonderful person, I'd fully recommend him to help you get your site noticed! 🙂