Search Engine Optimization (SEO) is a complicated marketing technique that includes many strategies. It takes time to implement and results are only visible after a few months of hard work. But this marketing field has a higher ROI than traditional print or TV ads. Search Engine Optimization also helps improve the overall quality of a website. Unfortunately, many people have started to consider SEO obsolete. At Your Social Strategy, we believe this is a mistake. Search Engine Optimization requires skill, experience, knowledge, and patience, but also offers great rewards.
Search engine rankings
When users search for product/brand information, they'll type a relevant keyword and consider its results. People rarely look beyond the first page, finding what they need in that SERP. Good SEO strategies along with consistent implementation will help you gain a higher ranking so more prospective customers will find your website.
Impact on user experience
Search Engine Optimization campaigns involve strategies for improving website structure, load times, content quality, links, optimizing it for mobile, etc. Marketers use these strategies to ensure your website meets search engine standards for quality. A good quality website improves an overall user experience and that can compel the user to visit again. By providing a good user experience, you'll leave a positive impression on prospective customers.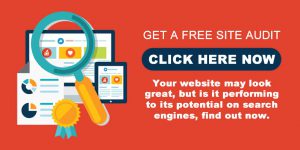 Inbound marketing is more successful than outbound marketing
Organic inbound marketing that's not intrusive is always more successful in gaining clients or closing deals than outbound marketing. Search Engine Optimization is an organic inbound strategy that has a close rate of more than 14%, which is much higher than the outbound techniques close rate of 1.7%. Research also suggests that SEO accounts for nearly 64% of all website visits so you might lose all of that traffic if you don't invest in inbound marketing.
Customers research online
Customers have information at their fingertips and don't hesitate to access it. They research every product or company, consider reviews, browse through company websites, read articles, etc. before making a purchase.  This makes it important for you to establish a strong online presence and that's what SEO helps with. A highly optimized website will give customers confidence in your company, which will have a positive impact on their purchase decision.
Brand visibility and reputation
SEO can help improve brand visibility and reputation. With a good combination of keywords, it's easy to reach the most relevant target audience. You can spread awareness of your brand through content, backlinks, and other SEO strategies. Everything from the quality of a website to the information provided can impact a business's reputation.
Search engine optimization offers several benefits and is still one of the most important marketing strategies available today. It delivers good ROI and helps websites perform better on mobile platforms. While SEO requires patience and time, the final results are worth the effort. It's important to focus on quality because poorly implemented strategies are nothing but a waste of money.
Want to know more about SEO? Get in touch with us at Your Social Strategy today. You can contact us through our online form and we'll reply within the next business day.