There are several compelling reasons to start an internet community. You might wish to meet people with similar interests, discover new things or learn from others. Businesses these days often use online communities to connect with customers and get feedback. Whatever the reason, creating a community is the easiest step; the hard part is to keep it going successfully. People often struggle in this area because not everyone is a natural social butterfly.
If you're also finding it tough to engage with your community, get help from experts in the field. Your Social Strategy has an awesome team of social media strategists. So whether you're looking to build a small Facebook group or a huge forum with thousands of members, we can help you make it happen.
The trick to effective engagement lies in finding the right balance between different personalities and creating an environment where everyone feels welcome. This article has some tips from experts on how to really engage with your online community and make sure everyone has a good time.
1- Establish a clear purpose for your community
Before you do anything, you need to decide what the purpose of your community is? What do you want it to achieve? This will help you set the tone for the conversations and give members a clear reason to participate. For example, if you're running a community for dog owners, the focus might be exchanging advice and support. In contrast, a community for photography enthusiasts could share photos and discuss techniques.
2- Create a friendly and inviting environment
People are more likely to stay around if they feel welcomed and comfortable. This means making sure the tone of the community is positive, and when someone new joins, they feel respected and valued. One way to do this is by having a set of ground rules that everyone agrees to follow. This helps create a sense of order and lets people know what is expected of them.
Also, provide them space to share their thoughts and creative ideas; when people feel like they're being ignored, they often leave.
3- Encourage members to get to know each other
The more people know about one another, the more likely they will engage with each other. This can be done in several ways, such as starting discussions, sharing personal stories, or doing community challenges. Make sure there are plenty of opportunities to get people talking about their lives, their interests, and anything else that comes up. This helps break the ice and makes people feel more comfortable around each other.
4- Foster a sense of ownership among members
When people feel like they have a voice and contribute to the community, they feel a personal connection. This can be done by giving them a sense of control over what happens, letting them vote on things, or just asking for their input on decisions. Let them show off their skills and talents whenever there's an opportunity. This makes people feel valued and appreciated and shows it also your gratitude for their contributions. A simple "thank you" goes a long way.
One of the critical aspects of community management is moderation. This means keeping things in check while allowing members to express themselves freely. It can be a tricky balance to find, but it's important to make sure the community remains respectful and friendly. The basis of good moderation is ground rules, letting them know what is and isn't acceptable, and being prepared to step in when things get out of hand. And if someone is breaking the rules, be sure to address the issue respectfully. Simple empathy and understanding often give a better result than confrontation.
Active members are the lifeblood of any community. So it's important to show them your appreciation by rewarding them for their efforts. This could be something as simple as a badge or trophy for the members who participate the most, or maybe a discount on the next purchase. Whatever you choose, just show your members that they're valued.
The best communities are always evolving, adapting to the needs of their members. So be prepared to make changes and experiment with new ideas. Bring in new content, discussions, and activities regularly, and see what works best. The key is to keep things fresh and interesting, so people want to come back and participate.
This is probably the most important thing of all. If you're not enjoying it, why would anyone else? So make sure you have a good time and let your members know that it's ok to goof off every once in a while. Memes, jokes, and funny stories always help lighten the mood. Invite for celebration when something good happens, and empathize when something bad happens. This is what makes a community feel like home.
Creating a thriving community takes effort, but it's well worth it in the end. So put in the work, be patient, and keep following these tips. If you need help or want to learn more about community management, you can contact us at Your Social Strategy any time. We'd be happy to chat with you!
Have you made an incredible Instagram post or Reel that you want more people to see? Do you want more people to comment on your recent posts? Try the Instagram boost feature. You should start promoting your posts and reels if you answer "yes" to either of these...
read more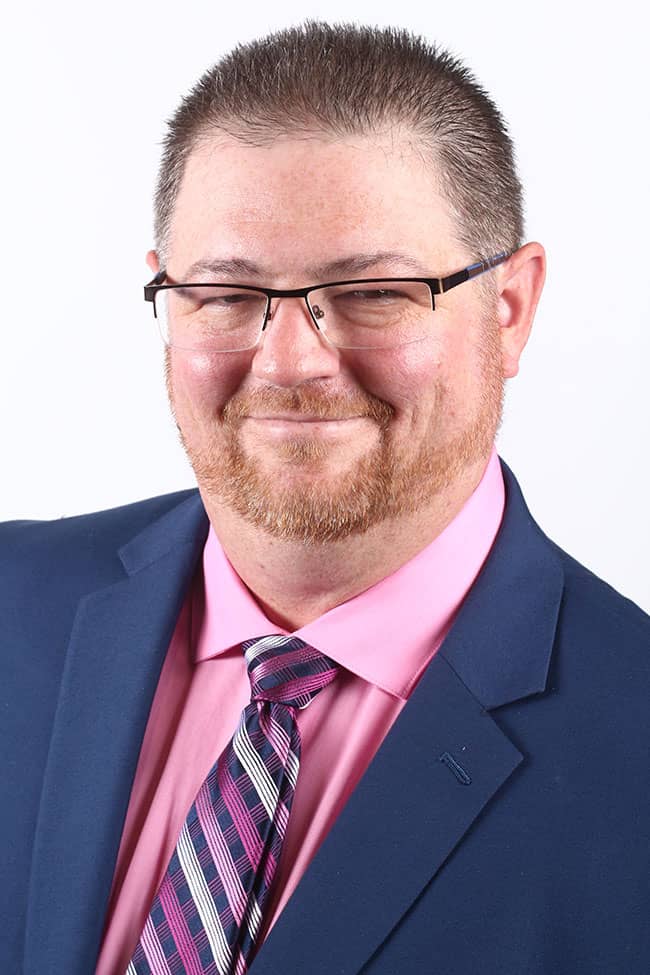 I've always had an entrepreneurial drive, and have been in business since I was just 25 years old. Over the past 24 years, I co-owned two software development companies that serviced the funeral profession, where I met a myriad of incredible people, many of whom I still keep in touch with today. I became a guest speaker and member of some great funeral service associations alongside amazing business professionals. In 2016 I was ready for a change and made the decision to start my very first company, on my own, and I haven't looked back since! Starting YourSocialStrategy.com from the ground up has had its challenges, growing pains, and some ups and downs, but growing my team and seeing the work we do has been nothing short of astounding.
Read More about me!