Google Adwords lets you reach an audience through two types of networks. By using
Google Ads
, you can increase your traffic and conversion rates as long as you set up your ads properly. There are a few different metrics that measure a Google Ad's success. The ad campaign needs to be properly set up so that the user can easily track anyone that clicks on their website. Find out more from our team at
YourSocialStrategy.com
.
How Ads on Google Work
Google Adwords allows a business to target the search and the display network. On the search network, you can bid on relevant keywords. This allows people who are searching one of the keywords to find your website. The display network allows businesses to display a banner on websites that are a part of the Google network. To measure how successful and effective an ad is, Google uses "The Four Horsemen" of Ad campaigns to understand that aspect.
These "Four Horsemen" are: cost per click, cost per acquisition, click-through rate, and conversion rate. Firstly, cost per click is the maximum amount you will pay for each click on your ad. Secondly, cost per acquisition is the average to be charged for a conversion from your ad. Thirdly, click-through rate shows how often people who see your ad end up clicking on it. This also helps you determine if you are using keywords properly. Lastly, conversion rate shows the percentage of traffic on your site that engage with the website.
The term "conversion" means a variety of things, it could be a purchase, opting into a form, someone calling your business, texting in an online chat, opting in for a free or paid subscription, downloading a file, and any other type of engagement they have with your website.
How to Increase Conversions for Google Ads
There are a few things to keep in mind when setting up your ads to get the most conversions out of them. A Google ad without the proper keywords to reach an audience won't get anywhere. If someone clicks on your website, it needs to be easy to navigate so they make the purchase or sign up for the newsletter.
Headlines & Language
Make sure to have precise and persuasive headlines. A headline should convince your audience quickly that they should visit your website or purchase your goods in less than 90 characters. There are some plug-ins that analyze your headline to see how effective it will be. Furthermore, make sure to use language that your audience is familiar with. Do not overcomplicate the language, keep it simple and concise. Make sure you address the intent of the user searching for certain keywords.
Keywords
Keywords are very important when setting up your google ad. Your selection will help your target audience find you. The best thing to have in mind when selecting keywords is to keep it simple, clear, specific, and intentional. It is also helpful to perform keyword diagnoses to identify any negative keywords. These are the ones that have lower bids or prevent triggering similar ads. If you manage to find them and avoid them, you will be able to avoid wasting funds.
Easy to Navigate
If a user has managed to click on your website, you need to make sure that the post-click experience is pleasant. Make sure that your website is easy to navigate, the loading speed is not too slow, and it should be intuitive and pleasant to the eye. Nobody likes websites that have a bunch of pop ups. Another thing to consider when thinking about the audience's experience on the website is mobile responsivity. Make sure that your website looks good on desktop and mobile.
Landing Pages
When running ads for multiple segments, it is a good idea to create landing pages for each one of these segments. This helps the customer feel more welcome since it is made specifically for that segment. It is also important to optimize your landing pages. Much like with your website, the audience needs to have an easy and pleasant experience when navigating the landing page. Make sure the information is concise and direct, and that the language and tone match that of the ad.
CTA
A CTA is also known as a Call To Action. This is usually a phrase or words that are selling points for the audience. CTAs will often get the audience to perform an action that will lead to conversion. You will need to play around to find the right CTA for your audience, but it is another effective way to build up conversions. You should also make use of visuals, whether it is a video or a picture.
Live Chat
This feature allows your audience to contact you with any questions they have about your products or services. Live chat allows the audience to quickly ask you any questions they have and potentially make the conversion right away. Customer service is very important when it comes to conversion, so keep that in mind.
There are a lot of aspects that come into play when trying to increase your conversion rates. Google Ads are a great way to gain exposure and, as you continue to use them, you will be able to truly optimize them. The most optimized the keywords get, less of your funds will go into keywords that do not get you many clicks or conversions. Furthermore, creating a good and friendly user experience on your website is also important to getting a conversion carried through.
If you need help setting up your Google Adwords campaign, contact our team at YourSocialStrategy.com today!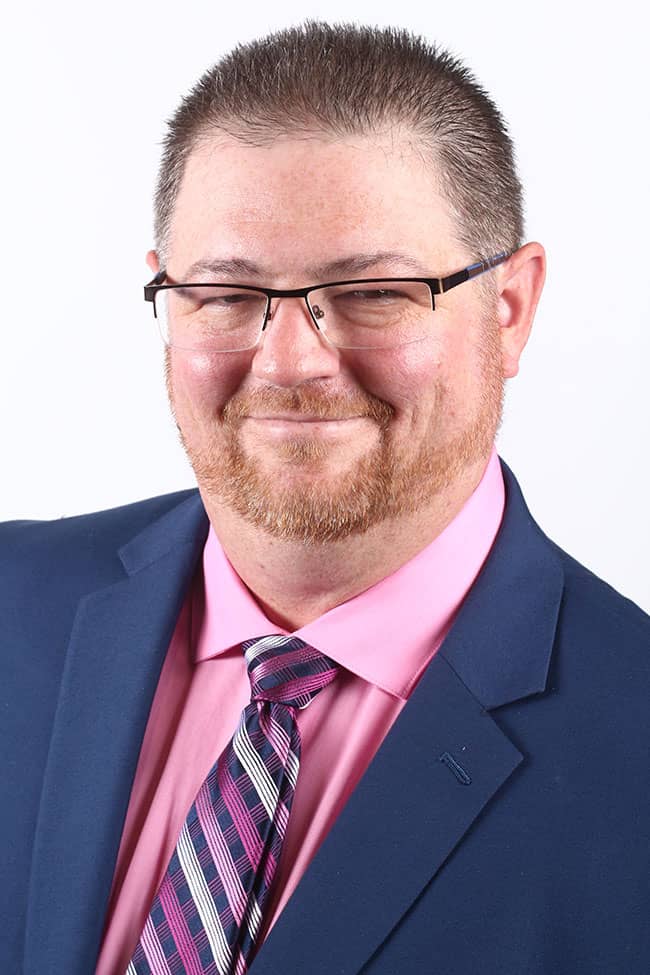 I've always had an entrepreneurial drive, and have been in business since I was just 25 years old. Over the past 24 years, I co-owned two software development companies that serviced the funeral profession, where I met a myriad of incredible people, many of whom I still keep in touch with today. I became a guest speaker and member of some great funeral service associations alongside amazing business professionals. In 2016 I was ready for a change and made the decision to start my very first company, on my own, and I haven't looked back since! Starting YourSocialStrategy.com from the ground up has had its challenges, growing pains, and some ups and downs, but growing my team and seeing the work we do has been nothing short of astounding.
Read More about me!