Many marketers on Facebook have a common complaint that their posts aren't getting sufficient visibility. This is where Facebook Boost comes in. You can promote an existing post from a company page by paying to "boost" it as an advertisement on Facebook. Using Facebook's Boost Posts, you can make your content visible to people who aren't already fans of your page.
Compared to a regular Facebook ad, a Boost Post has fewer options for personalization, such as advertisement placement and audience targeting. Brands can increase conversions and revenue by boosting popular product features, content that has already received a lot of interaction, or landing pages that direct users to the brand's main website.
Steps to Make a Facebook Boost Post
Instead of using the Facebook Ads Manager for more standard Facebook ads, you can target a specific audience with your Boosted Post and set a daily budget directly from the post itself.
Get to your Facebook company page.
Select "Boost Post" from the menu.
Choose from the predefined target audiences or create a new one by clicking "Create New Audience," giving it a name, and selecting preferences. Options for today's audiences: the targeted audience, Fans of your page, fans of your site and their friends, and fans of your page.
Select the overall spending limit (or the total amount on promoting your Facebook post until you decide to stop the campaign). Increasing your "Estimated People Reached" with a larger advertising budget will expose your message to a larger audience.
Advertisements can run for a set amount of time, and their run can be terminated on a specific date.
Make your selections for the monetary system and payment method.
Select the "Boost Now" button.
You can also click the "Boost Post" button beside the post you would like to promote in the Facebook Insights tab's "Your 5 Most Recent Posts" section. This can be found in the "Promote" column.
Pros Of Facebook Boost Posts
1. Audience Targeting
As a bonus, boosting the posts will allow you to target your audience. In addition to being seen by your current followers, it is visible to anyone interested in donating or following you. Your company's profile and the influence you can exert on others will benefit greatly from this. Once you boost your post, you can specify who sees it based on demographic information like age, sex, location, and more. Putting it all together will allow you to zero in on the people most likely to enjoy your page or post. Sharing, liking, and commenting will increase dramatically once you start reaching the people with whom your brand most strongly resonates.
2. Increased Reach
Promoting a Facebook post increases its visibility, which is a significant advantage. The reach of your company's posts can be expanded using the "Boost" feature. Facebook's desire to tailor each user's experience could explain the decline in organic reach. This means users will see more updates from their networks than from your business. When your posts don't contribute to a user's individualized experience, the algorithm will attempt to hide them. You can get around this by paying to boost your posts.
3. Ease of Use
Boosting your posts also has the benefit of being very simple to implement. No need to consult with upper-level management, build dummy demographics, or plan for rollout. Facebook has already done a fantastic job streamlining everything so you can target effectively without breaking a sweat. You can set the budget, the duration of the boost, and the specific audience you're aiming at all from the same screen. This easy strategy lets you devote effort and energy to your organization while expanding its sphere of influence effortlessly.
You can check the results of your promoted post in the Facebook Insights section of your account. You'll find this to be a great resource as you move forward in your expansion efforts. Get invaluable insight into your page's performance with the help of Page Insights. You can see if your audience size grew, the percentage of people who interacted with your post, and much more by correlating the information to the time of the boosted post.
You could put in a lot of effort making exciting and engaging content but receive few responses. As mentioned earlier, it can be inconvenient and even annoying at times. Facebook's boost feature has never been more valuable than now, as organic reach continues declining. When accessed via a business page, this feature is a fantastic avenue through which your business can raise people's awareness of its presence.
Work With Social Media Experts
It's best to leave your digital marketing requirements, including Facebook marketing and Facebook Boost efforts, to experts in the field. They will assess your needs and ensure that your boosted posts on Facebook are done right. We work closely with our clients, ensuring we have a good understanding of their requirements before coming up with the best social media marketing solutions. It might not be your fault if you're struggling to generate results. Unless your followers' number is in the thousands, your post won't reach as many people as you would like.
We will use our knowledge and experience to help your Facebook posts get the visibility you need. For additional information regarding our SEO services, please contact us.
After all, it's convenient and quick and you can get the results you are looking for without having to actually type out anything on your smartphone or desktop PC. Little surprise then that the voice search customer base is growing by leaps and bounds with every passing day. If you are a business wanting to benefit from the advantages of voice search you need to optimize for it; here's how you do it:
Page speed is an important aspect of voice search optimization. On average, voice search results pages load in just 4.6 seconds which is 52% faster than average pages.
HTTPS secured sites dominate voice search results on Google. In fact, 70.4% of Home result pages on Google are all secured with HTTPS.
Google prefers that the answers to voice search queries be concise and precise. Typical voice search results are just 29 words in length.
High-authority domains often produce more voice search results than non-authoritative domains.
Content that has higher levels of social engagement is known to perform better in voice search.
Easy-to-read, simple content may work better for voice searches. Average Google voice search results are all written at a 9th-grade level.
Very few voice search results have exact queries in their title tags. This is why creating a separate page for every query on voice search doesn't seem to be a very effective SEO strategy.
Google generally sources answers for voice searches from long-form content. This is because the average word count of voice search results pages is 2,312 words.
Content that has a higher ranking on desktop search is more likely to show up as a voice search. As a matter of fact, about 75% of all voice search results show up in the top 3 rankings for that query.
Appearing in Featured Snippets might just help you rank higher in voice search. This is because 40.7% of all answers for voice searches come from Featured Snippets.
Focusing on these points while optimizing for voice search will help ensure that users are able to locate your business easily on the internet. For the best social networking services call Your Social Strategy today. You can contact us through our online form and we'll reply within the next business day.
Google Search Console is a Google service (free to use) that enables you to submit your website to Google, discover issues on your website, and measure important data like clicks and impressions. There are two primary reasons to submit a site map to Google. When you...
read more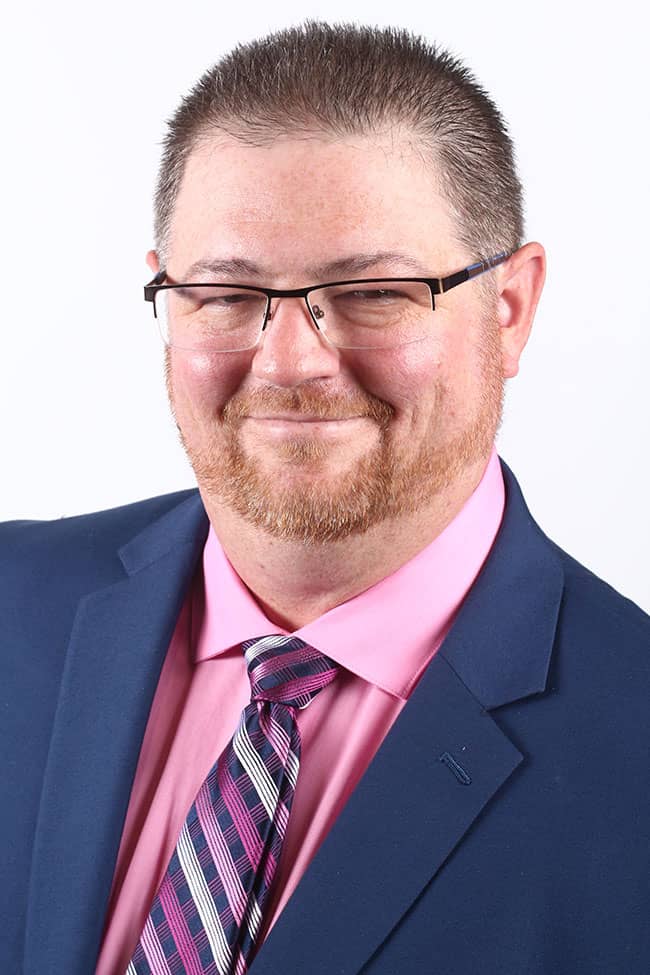 I've always had an entrepreneurial drive, and have been in business since I was just 25 years old. Over the past 24 years, I co-owned two software development companies that serviced the funeral profession, where I met a myriad of incredible people, many of whom I still keep in touch with today. I became a guest speaker and member of some great funeral service associations alongside amazing business professionals. In 2016 I was ready for a change and made the decision to start my very first company, on my own, and I haven't looked back since! Starting YourSocialStrategy.com from the ground up has had its challenges, growing pains, and some ups and downs, but growing my team and seeing the work we do has been nothing short of astounding.
Read More about me!