Twitter is a vital tool for building your online community. It's a great way to reach wider audiences. Being consistent with your tweets and posting engaging content on your Twitter handle is a great way to forge relationships with like-minded people.
Tips To Follow for Engaging Twitter Followers:
Here are some tips on how to engage your Twitter followers:
Make Sure Your Profile Has Personality
If you post a default profile image, people aren't going to trust you. People trust people, and it's necessary to use an actual picture of yourself. Make sure that your unique personality is infused into your bio. It will encourage people to follow you; it generates interest, and people will follow your tweets and relate to you on a better level. In turn, that results in more tweets for you.
Provide Timely And Valuable Information
Be consistent with providing valuable information and choose a topic/topics that you are passionate about. That is an excellent way to create a strong position and show people that you are an expert in that particular area. It will also mean that your followers begin to rely on the information that shows up on their Twitter streams. If you are selective about posting interesting content and the latest information, it will increase the total number of retweets and the level of conversation around the news you put out there.
Tweet Regularly But Space Your Tweets Well
It's important to tweet consistently but decide the times of the day during which you want to do that and conduct some research. You will notice multiple links and data points that you would like to share with your followers. Your followers would want to keep in touch and find something posted by you regularly. But if you overwhelm them by tweeting 20 times within an hour that would just overwhelm them. It's important to space the tweets well and keep a minimum of 30-60 minutes time between them.
Be proactive with asking and answering questions
The best way to keep your followers engaged and getting some valuable information in the process is to ask your followers questions. However, if you want to increase engagement, you need to be proactive in engaging with them. Participate, share knowledge, and answer their questions. It's also a good idea to engage in chats. Twitter will be more beneficial for you when you work to provide value to others as well.
Connect People
Whether on social networks or in real life, be a connector. When you make an effort to connect with people and allow them to communicate with you, that makes you more noticeable amongst your followers, increasing your credibility. You will also find that people will be more willing to engage with you.
Promote Others And Always Be Generous
Know who your most regular and passionate followers are and ensure that you retweet.
Link to their social properties and thank them too. When you do this without fail, it helps you bond better with your followers.
Craft All Your Tweets Carefully
Just posting content online does not help. It needs to be crafted carefully. Customize the copy while retweeting and include your thoughts. It's also good to quote statistics or choose quotes from any articles or posts you believed to be interesting or impressive. Instead of tweeting headlines, you can tweet that information instead.
Do Not Exceed 140 Characters
The one way to ensure that people can retweet you easily is to leave some room for their Twitter handles. Some people prefer the conventional RT style rather than the new one. If you leave some space for them to include a short comment of their own and keep room for their handle, they will be more apt to retweet you.
Ask For Retweets
When you ask your followers for RTs, you will typically see more tweets. That is something you should do without hesitation.
Always Acknowledge The Source
You must acknowledge people who share information with you, even if they have shared it via other channels. If those individuals have their own Twitter handles, then you must credit them as the source.
Tweet The Exact Same Content Again
The Twitter stream is exceptionally fast-moving, and some of your followers may miss your first tweet. If you want to share some of your information or have chanced upon some great news, schedule multiple tweets on multiple days, well in advance. If you have followers worldwide in various time zones, schedule the tweets at different times on various days.
Be Open To Acquiring New Connections
It's always good to follow people back as it allows them to connect with you through DMs, and that's a more personal way to communicate with your followers. It helps you expand your social network. You will make a lot of invaluable contacts if you are just open to new connections and will steadily increase your connections.
There are many ways to keep your Twitter followers engaged. But the process has to be followed regularly, and hiring social media marketing professionals is the best way to maintain consistency. They will plan the tweets, determine which content would work best, and post it with regularity. For any information about our services, feel free to contact Your Social Strategy with your requirement today, and we are here to help get your marketing strategy on the right track.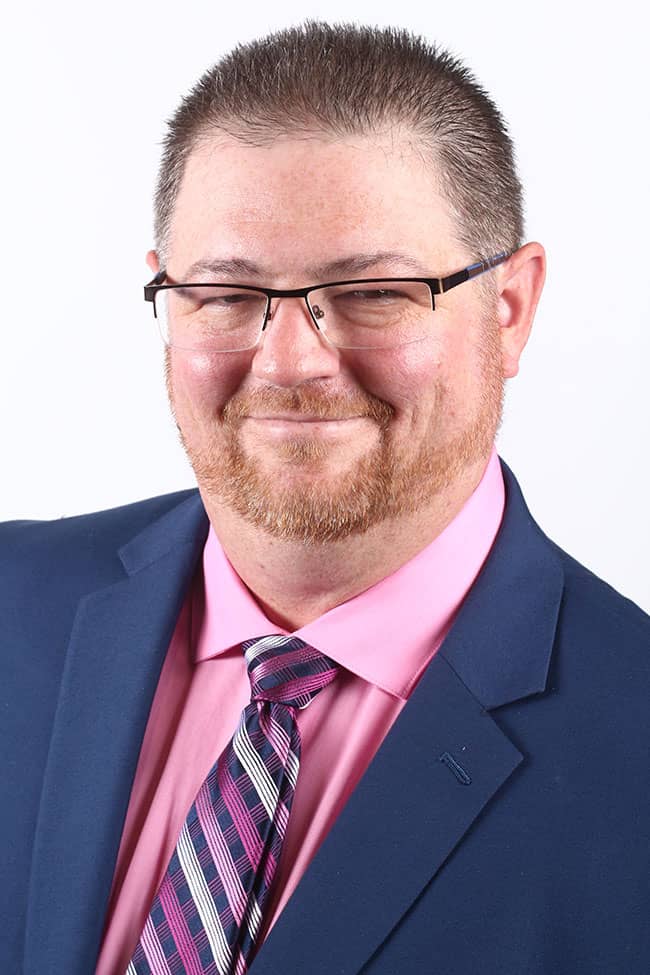 I've always had an entrepreneurial drive, and have been in business since I was just 25 years old. Over the past 24 years, I co-owned two software development companies that serviced the funeral profession, where I met a myriad of incredible people, many of whom I still keep in touch with today. I became a guest speaker and member of some great funeral service associations alongside amazing business professionals. In 2016 I was ready for a change and made the decision to start my very first company, on my own, and I haven't looked back since! Starting YourSocialStrategy.com from the ground up has had its challenges, growing pains, and some ups and downs, but growing my team and seeing the work we do has been nothing short of astounding.
Read More about me!