Holidays are the most profitable time for businesses, especially for retail companies. Studies conducted by eMarketer show 2018's holiday retail sales touched $998.32 billion, growing by around 5.4%. Experts predict sales will reach $1.035 trillion in 2019, growing by a steady 3.7%.
Businesses must have a strong marketing strategy in place if they want to benefit from this trend. Holiday marketing can be intimidating, especially for new or small businesses. They can't compete with steep discounts offered by big companies, but they can use smart marketing strategies. Here are some tips that can help:
Start Planning Early
The holiday season lasts for over two months now. People were only concerned with Thanksgiving, Christmas, and Hanukkah, but today, we have Halloween, Black Friday, Cyber Monday, and a host of other festivals. Over 50 multinational festivals occur around the same time. That's why planning must start as early as possible.
A recent survey revealed that around 22% of shoppers start looking for deals in October. Most will continue shopping right up to Christmas Eve. Businesses must maintain a strong presence throughout these three-four months.
Keep Things Simple
The sheer sale volume or traffic can take business owners by surprise. If you have a complex, multilayered marketing campaign, the holiday buzz can quickly become overwhelming. Holidays aren't a great time for experimentation, especially if you want to try innovative strategies or campaigns. Stick with simple, comfortable, and easy campaigns that offer proven results.
Create campaigns focusing on product benefits, highlight what makes it unique, explain why it is a perfect gift, before providing an attractive offer. There's little need to change this proven strategy.
Focus on Successful Products
Focus on products that have been successful since January, crafting your campaigns around them. Most people buy gifts that have utility beyond the holiday season. You can also come up with holiday-specific collections or gift sets with special packing. Just make sure all offers provide a great customer experience.
Maintain consistent product and service quality during this season. If the items are already popular or have gone 'viral,' people will have high expectations from it. If they're disappointed, you'll find strong complaints on social media platforms, review websites, forums, etc. Preserving your reputation is more important than making sales.
Code Freeze
Most companies don't make any backend changes unless there's an emergency. Make sure all systems are ready to go and be prepared for emergencies like website crashes. Anticipate things like high traffic, multiple transactions per session, traffic from different devices, etc. Discuss these factors with experienced IT technicians, so you are ready for the holiday rush.
Contact your hosting service provider and ask about holiday trends. They'll provide information on common technical issues, additional bandwidth requirements, security concerns, etc. Many customers prefer online shopping over traditional brick-and-mortar establishments, and you can expect a high traffic volume, especially from mobile phone platforms.
Rely on Content
Customers have been bombarded with holiday advertising campaigns for decades now. Modern shoppers see very little value in them, which is why marketers must shift focus. Create helpful and useful content instead of relying on advertisements. Holiday gift guides, shopping assistance, customized experiences, tailored campaigns, etc., offer much better results.
Start content marketing campaigns on your blogs, social media profiles, and website. A combination of promotional and behind-the-scenes content is most effective. For example, you can provide a sneak peek of holiday-special product packaging or manufacturer in October. This makes customers curious, ensuring they're eager to know more. Some companies also Livestream office Halloween or Christmas parties because candid content humanizes a brand.
Focus on Genuine Promotional Campaigns
Modern customers are savvy with a refined shopping strategy. They aren't impressed by lack-luster promotional campaigns with mediocre discounts. Some businesses can't afford to offer steep discounts because they don't have enough sales volume. You can approach this holiday season differently. Instead of offering a steep discount, provide a small one with the promise of donating a specific portion of all profits to a charity.
This doesn't just offer a tangible benefit but also appeals to people's charitable spirit. Such campaigns are highly successful, especially during the holiday season. Focus on establishing a strong connection with customers instead of reaching a high sales target.
Steep discounts are often a double-edged sword. Sales may attract customers, but they can also devalue a brand. Businesses must strike a reasonable balance between good discounts and brand value.
Don't Forget Existing Customers
Existing customers are the foundation of any business. They should always be treated with care, especially in this highly competitive age. While modern shoppers have some brand loyalty, they won't hesitate to switch when neglected. Retarget all existing customers with customized ads, provide special discounts or rewards, and create unique experiences for them.
Even something as simple as a personalized holiday greeting can go a long way. Remind people of your presence by sending promotional emails with discount codes or gift cards. Platforms like Google, Facebook, Instagram, Twitter, etc., all provide excellent tools for retargeting.
Don't be complacent during this season. No matter how well-planned a campaign is, things can quickly go wrong. Make sure all your employees are vigilant, keeping an eye on brand/product mentions, sales, bounce rates, abandoned cart rates, and other such indicators. Always have an IT team on standby for website or app crashes. A robust support system will get you through this chaotic time.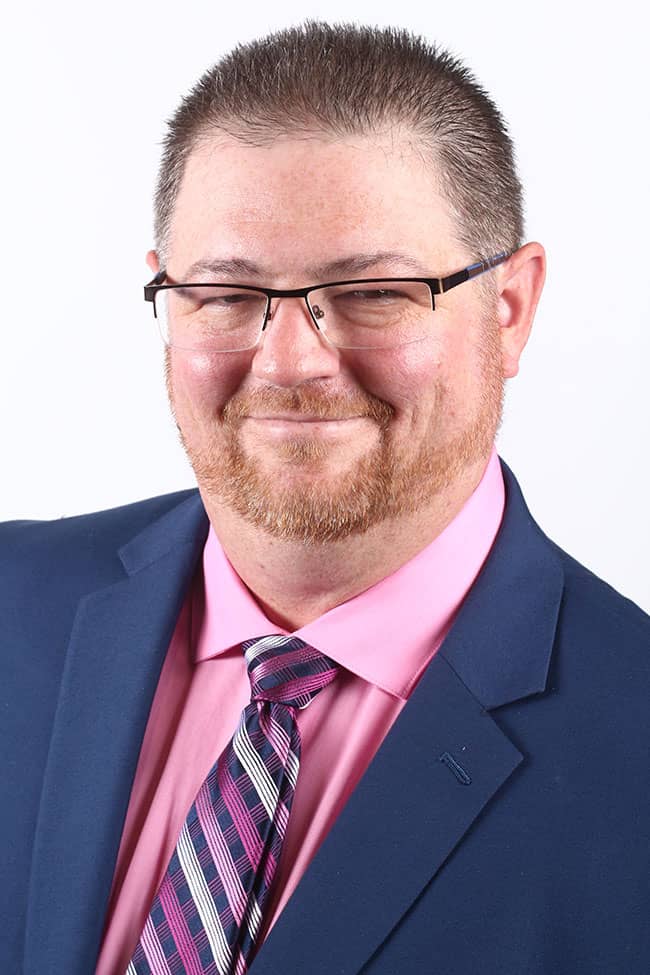 I've always had an entrepreneurial drive, and have been in business since I was just 25 years old. Over the past 24 years, I co-owned two software development companies that serviced the funeral profession, where I met a myriad of incredible people, many of whom I still keep in touch with today. I became a guest speaker and member of some great funeral service associations alongside amazing business professionals. In 2016 I was ready for a change and made the decision to start my very first company, on my own, and I haven't looked back since! Starting YourSocialStrategy.com from the ground up has had its challenges, growing pains, and some ups and downs, but growing my team and seeing the work we do has been nothing short of astounding.
Read More about me!