Hashtags may seem mysterious, but they aren't at all. They are a good way of categorizing posts into specific topics and linking to related content. While many people are intrigued by hashtagging, not many know how the instagram hashtag etiquette needs to be followed while using Instagram hashtags.
Once you have created visually engaging, beautiful, and brilliant content, hashtagging can be an excellent promotional tool. However, you need to follow specific guidelines while hashtagging on Instagram. Not only does this help maintain internet etiquette, but it helps boost your growth.
Make It A Point To Tag
You must use hashtags because if you aren't, your content is private, and no one apart from your followers will be able to see it. If you want a broader audience to see your images, you should use hashtags to reach them.
Do Not Overdo Hashtags
Always use the right amount of hashtags. There are several theories out there about what this count should be. It was believed that 11 was the golden number. However, internet space is always changing, and so is Instagram. Some people opine that a new algorithm prioritizes posts with fewer tags and that four is the optimum number.
However, there is no hard and fast rule and not much data to prove how it should be. Many images show up on top posts that have between 10 and 20 tags added. So use as many as you like without overdoing it. You can always experiment and bit, check which of your posts do better than others and how many hashtags they have.
Add Tags Whenever You'd Like To
Hashtag feeds are always displayed in chronological order, and you can add them whenever you like, either later as a comment or as a caption. However, this will not push them to the top of the timeline, so unless you use it specifically for cataloging, there isn't much point in it.
Maintain Relevancy 
You mustn't spam the tag with any other irrelevant content. Conduct some research before you use it. When you search Google, find an originator's blog or some article that has a description. If you ask someone who is already using a tag, it helps to clarify and starts a conversation, which is an important aspect of hashtagging posts on Instagram.
Veer Away From The Obvious
Some tags are overused, such as #selfie #monday, #beauty, etc. It is best to stay away from these. If you use these kinds of hashtags, it means that you have almost no chance of maintaining visibility or reaching the right audiences. Sometimes, there is also a break on Instagram regarding these as mass-tags. That can render your postings useless until the culprit has been deleted from your post. It is best to avoid very generic things.
Always Tag The Specifics
There are times when being specific can benefit you, and you can post about equipment, interests, brands, books, etc. If you conduct a quick search, you would know which tag exists and are being used by the internet community. Even if you have an underused hashtag, it isn't a bad sign. It is an excellent way to reach audiences looking for the kind of content you are posting either now or later.
Keep The Mood In View While Tagging
One way to achieve a more general, yet wider reach is to tag based on your photo's mood rather than just the details. It is why you will find that hashtags that have moods added to them are more successful than ones that don't. It's because they are inclusive and broader, which makes the feeds interesting for people to browse.
Conduct Research 
When posting hashtags, look for ones with similar fields of interest or aesthetics that you more likely to connect with. See what people you admire are posting and stay on track with your customer group or audiences' interest and trends.
Take Numbers Into Consideration
As mentioned earlier, all Instagram posts show up in chronological order. Since most images found through hashtags are seen when they are still fresh, the overall number of users for that hashtag has a significant impact on the duration for which your post will be visible.
The hashtag will move faster, and a larger number of people would access it; however, you will be drowned-out very quickly. On the other hand, if you want to stay afloat for longer, it is better to use smaller hashtags, but with fewer numbers overall. This is why it can be worth your while to post different sizes of hashtags.
In addition to all of these things, do not use the same tag every single day. Choose your tags carefully, depending on whether they are relevant to your posts. Different audiences will view different tags, and you can benefit from bridging into multiple ones. This is a very dynamic space, and keeping your content fresh is essential.
Hire Skilled Social Media Marketers
Since there are many different things you need to consider while tagging your Instagram posts, it is a good idea to hire experienced digital marketers with experience in social media marketing. They will conduct all the research required to maintain the relevancy of your hashtags.
Also, they will track the performance of your hashtags and add and remove them as needed. Staying in the limelight on Instagram is about following hashtag internet, staying abreast of the latest trends, and keeping your content relevant.  For more information on social media tips, please check out YourSocialStrategy today.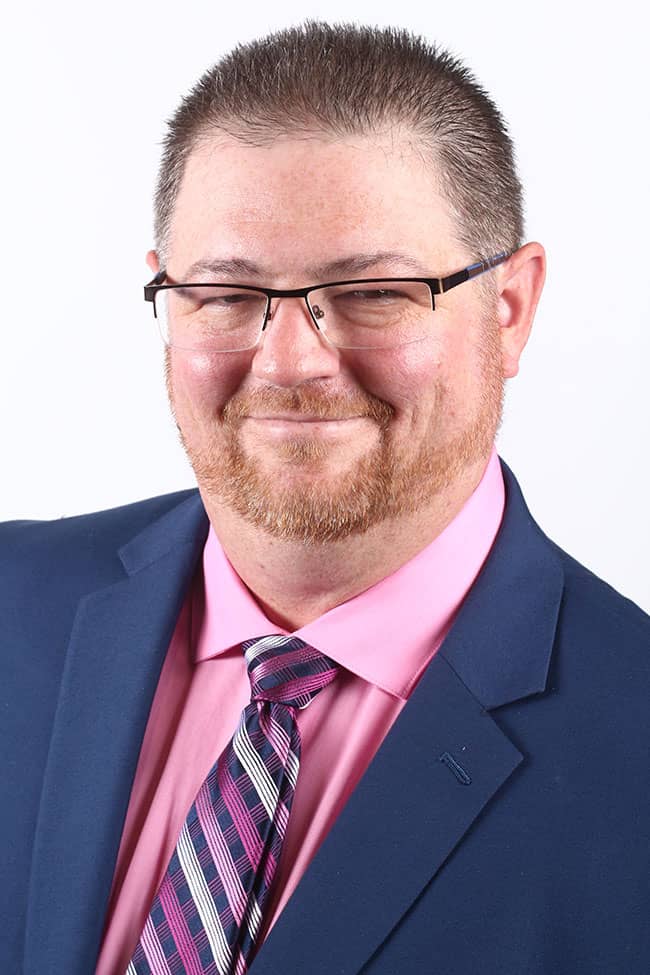 I've always had an entrepreneurial drive, and have been in business since I was just 25 years old. Over the past 24 years, I co-owned two software development companies that serviced the funeral profession, where I met a myriad of incredible people, many of whom I still keep in touch with today. I became a guest speaker and member of some great funeral service associations alongside amazing business professionals. In 2016 I was ready for a change and made the decision to start my very first company, on my own, and I haven't looked back since! Starting YourSocialStrategy.com from the ground up has had its challenges, growing pains, and some ups and downs, but growing my team and seeing the work we do has been nothing short of astounding.
Read More about me!