Modern marketing is a complex system that involves several distinct strategies. Businesses aim to approach clients from multiple directions to increase conversion rates and earn more profits. There are dozens of strategies available today, and most companies attempt to use them all to gain audience attention. However, some techniques are more effective than others and deliver stellar results consistently. Here's a look at some marketing techniques that you should be thankful or:
1. Content Marketing
Content marketing is one of the most effective and versatile marketing strategies available today. It doesn't just help convert visitors to customers but also enables you to establish a strong customer base. Content marketing offers several benefits, and some of them are:
You can build a strong brand presence and showcase your authority through content.
Articles and blog posts draw attention from search engine users if you use the right keywords.
You can get backlinks from high authority websites if the content is informative and unique.
Content ensures your website is dynamic and always has new information, which can help improve your search engine rankings.
This strategy doesn't require much investment and helps level the playing field. If you have an active campaign, you can compete with the big names in your business.
These are just some of the many advantages of content marketing. It is one of the most critical strategies because it allows you to connect with your customers on a more personal level.
2. Social Media Marketing
Social media is a highly influential platform. It has an impact on a customer's buying decision and can even encourage them to explore new brands. A brand that becomes popular or 'viral' on social media often sees a boost in sales. If you play your cards right, social media can make your company very successful and help you establish a strong presence.
Social media is also a versatile platform, and you can engage your customers in many different ways. For example, you can create long-form content to post on Facebook and LinkedIn. You can use Twitter as a customer service platform and answer their questions. Instagram is the perfect platform to provide the behind-the-scenes insight into your business and its processes, which can help you establish a deeper connection with your audience. Other marketing channels don't offer these opportunities to develop a strong brand presence.
3. Paid Advertising
Paid marketing is the simplest and most straightforward strategy. You create an advertisement, post it on different platforms, pay for the clicks, and get all the visibility you need. It is possible to post ads on search engine results pages, Google affiliated websites, and social media platforms like Facebook, Instagram, Twitter, Pinterest, and LinkedIn.
Facebook, Instagram, and LinkedIn have highly sophisticated advertisement tools that allow you to target people based on their gender, age, education, location, likes, interests, etc. Paid adverting is a quick way to get your brand image and name out there. Unlike other strategies like SEO, social media marketing, content marketing, etc. paid advertising provides immediate results. You start seeing a flow of traffic to your website as soon as the ad is live.
4. Video Marketing
People always find visual content appealing, which is why video marketing is a great way to sell a product or service. However, this strategy has evolved considerably since the introduction of YouTube, video streaming platforms, and social media. Here's a brief look at what you can do:
Post tutorials or how-to videos on your products or services.
Livestream product launches, company events, and other significant opportunities.
Post personal and candid Instagram stories providing an inside look to your audience.
Create videos that showcase your product in detail for e-commerce sites.
Create video ads to post on YouTube and other such platforms.
As you can see, there are many ways to use video marketing to get the audience's attention. You can use this content on online platforms like YouTube and social media or traditional platforms like television.
5. Branding
The business environment is highly competitive, and it is difficult to become successful if you don't have a strong identity. Branding strategies can help you establish this identity, and it involves several sophisticated techniques. Here's a look at how branding helps:
Branding experts research your target audience, competitors, industry, market, and other influential factors. This helps them develop a brand message that will appeal to your target audience.
They create a unique logo, choose brand colours, and create a presence that is both impactful and memorable.
Experts make sure the branding is visible everywhere, including your brick-and-mortar store, website, social media profiles, and product packaging.
Most modern marketing strategies require a strong brand presence. If you have a unique and interesting voice, you will have more customers.
6. Recycling Old Content
Creating new content is one of the biggest challenges in the modern oversaturated market. Professionals and business owners struggle to find something unique and interesting to help them get more visibility. That's where recycling old content comes in, and it is a very effective strategy. You can upgrade an article that has old facts and numbers, add new information, correct misinformation, and then post it again.
Recycling old content reduces the workload, keeps your website dynamic, and also helps your users because they have access to the latest information.
If you use these strategies in your campaign, you will be able to keep up with big companies and their big marketing budgets. Small to mid-sized businesses have a lot to be thankful for because these strategies have made marketing accessible to all, even companies with small budgets.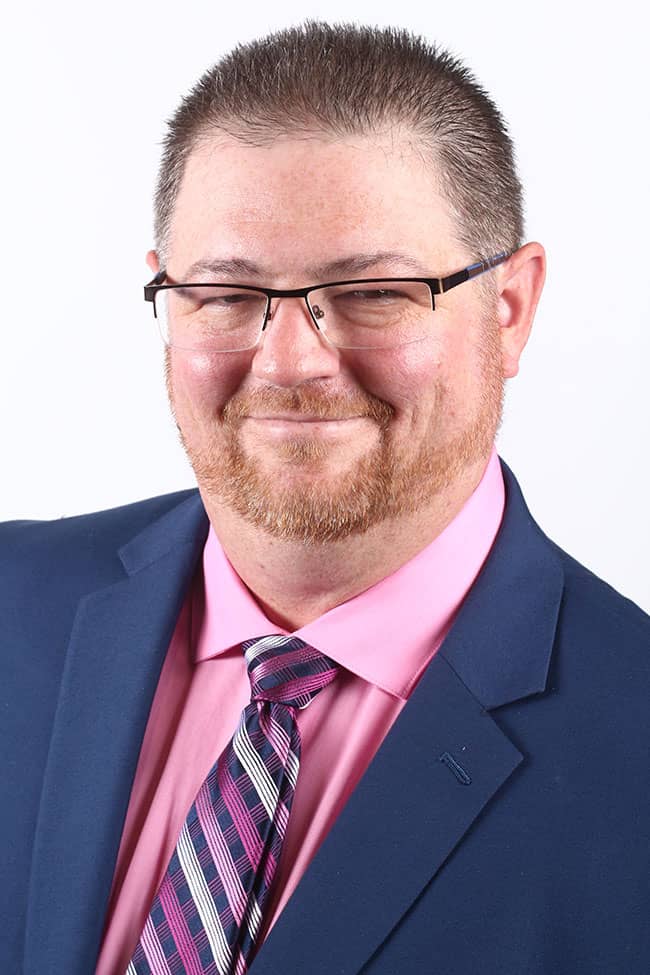 I've always had an entrepreneurial drive, and have been in business since I was just 25 years old. Over the past 24 years, I co-owned two software development companies that serviced the funeral profession, where I met a myriad of incredible people, many of whom I still keep in touch with today. I became a guest speaker and member of some great funeral service associations alongside amazing business professionals. In 2016 I was ready for a change and made the decision to start my very first company, on my own, and I haven't looked back since! Starting YourSocialStrategy.com from the ground up has had its challenges, growing pains, and some ups and downs, but growing my team and seeing the work we do has been nothing short of astounding.
Read More about me!