Digital marketing is very fluid, and this landscape keeps changing regularly. Strategies that worked in 2019 may not work in 2020, which is why you need to change your approach every year. Unfortunately, many companies don't even know where to start when it comes to upgrading their digital marketing campaign for the New Year. Do they need to overhaul everything? Which strategies work better than others? What new changes should they be aware of? Here are some tips on how to approach a new strategy:
Analyze Last Year's Performance
 Active marketing campaigns, websites, social media accounts, and content platforms provide a lot of information about your customers/target audiences. You can find out things like:
Their origin device or platform
Session times
Popular pages
Areas of focus on a particular web page
Popular products or services
Shopping cart activity
Purchase history
Times when they're most active
Response to marketing campaigns
Interaction with the customer care team
Bounce rates
Cart abandonment rates
Failed campaigns
Social media interactions
Comments and shares on content
These are just some of the many pieces of information you can assimilate by monitoring your social media, website, and content platforms. It will give you a detailed overview of what to expect from clients, what went right, as well as what didn't. Analyzing past performance is gives you a strong foundation to plan.
Use Reliable Analytics Tools
Use reliable analytics tools for drawing data from Facebook, Twitter, LinkedIn, Instagram, blogging platforms, and websites. Google Analytics works well for websites, blogs, PPC programs, SEO, etc. It will provide a detailed insight into all interactions between your assets and the target audience.
Facebook Insights will provide data on all Facebook and Instagram activity, giving you a clear idea about the type of content people use to interact. The analytics platform will provide information on the year's top posts, popular posts, failures, etc. You will know what type of content does well and what kind of content is more likely to flop.
Upgrade Profile and About Us Pages
Profile and About Us pages provide vital information about a company/brand. You must keep this information up-to-date as much as possible. Make it a habit to upgrade these pages at least once a year. Add all your new and vital achievements, so your profile doesn't look dated. For example, if you were listed as one of the most charitable businesses of 2019 by a local publication, mention it.
An up-to-date profile shows people that a company is active and not just resting on its laurels. Active profiles and About Us pages are also more valuable from an SEO perspective as Google will rank them higher.
Create a Budget
Marketing expenses can quickly get out of hand, which is why you must create a reasonable budget every year. Set a monthly, quarterly, and yearly budget to make sure you have enough money set aside for success but aren't overspending. Here are some factors to consider:
Look for campaigns that didn't deliver good ROI in the past year as they can be a drain on your resources. Remove them and redirect funds to more reliable campaigns.
Set aside funds for paid ads on Facebook, Instagram, LinkedIn, Twitter, and search engines. These are pay-per-click, which can be challenging to control if you're not careful.
Set a monthly budget for boosted posts or featured content on social media platforms. This is especially important if you are a startup and are establishing your branding.
Most businesses need marketing experts and freelancers for running campaigns. Always include their fees in your budget. They may be expensive, but professionals can help you get a good ROI.
Some marketing campaigns offer all-inclusive packages that have everything from PPC to analytics. Study what they have to offer carefully before making any decisions. Business owners should have a hands-on policy when it comes to marketing.
Always Set Goals
 A campaign can easily become disorganized and ineffective if there's no clear goal in sight. Create monthly, quarterly, and annual targets for all marketing campaigns. These goals give your team some milestones while showcasing your progress. Here's a look at some effective ones:
Increasing your follower count by 50% by December 2020. Choose a specific social media platform for this purpose to ensure you have a focused strategy. For example, a fashion design company may want to focus on Instagram instead of Twitter or LinkedIn.
Improving average monthly revenue by 20%. More revenue means you have more resources for expansion, reaching out to new customers, and creating more versatile campaigns.
Post two content pieces every week on a fixed schedule. A predictable posting schedule helps companies build a more consistent audience base. People like to follow brands that offer interesting content regularly.
Make sure all goals are attainable and easy to track. Vague or overly ambitious targets do more harm than good. While being ambitious can help push a brand, it can also have a demoralizing effect if you are unable to meet those goals.
Plan for the Year
 Businesses experience busy and slow days. You must plan your marketing campaigns accordingly to maintain a steady flow of income. Plan for factors like:
Major Holidays – Christmas, Thanksgiving, Halloween, New Years, Veteran's Day, etc.
Minor Events – Friendship Day, mother's/father's day, Valentine's Day, etc.
Business Promotional Events – Black Friday or Cyber Monday.
Planning for these events ensures you're not overwhelmed by the surge of traffic and volume. A strong yearly marketing plan can help you meet all goals for 2020 and beyond.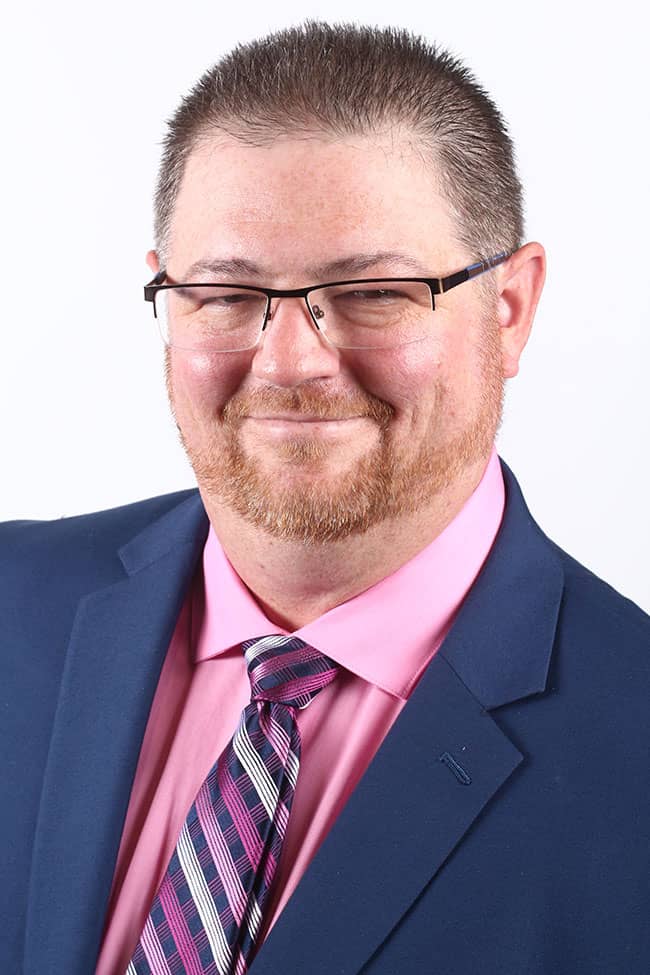 I've always had an entrepreneurial drive, and have been in business since I was just 25 years old. Over the past 24 years, I co-owned two software development companies that serviced the funeral profession, where I met a myriad of incredible people, many of whom I still keep in touch with today. I became a guest speaker and member of some great funeral service associations alongside amazing business professionals. In 2016 I was ready for a change and made the decision to start my very first company, on my own, and I haven't looked back since! Starting YourSocialStrategy.com from the ground up has had its challenges, growing pains, and some ups and downs, but growing my team and seeing the work we do has been nothing short of astounding.
Read More about me!