Review Management Services
With today's consumer, online reviews are playing a critical role in consumers making purchasing decisions. Consumers want to read what other people's experiences have been with your company and/or product.
There are over 200+ websites that allow a consumer the opportunity to review your business… Wouldn't you love to be tracking those websites to see what people are saying?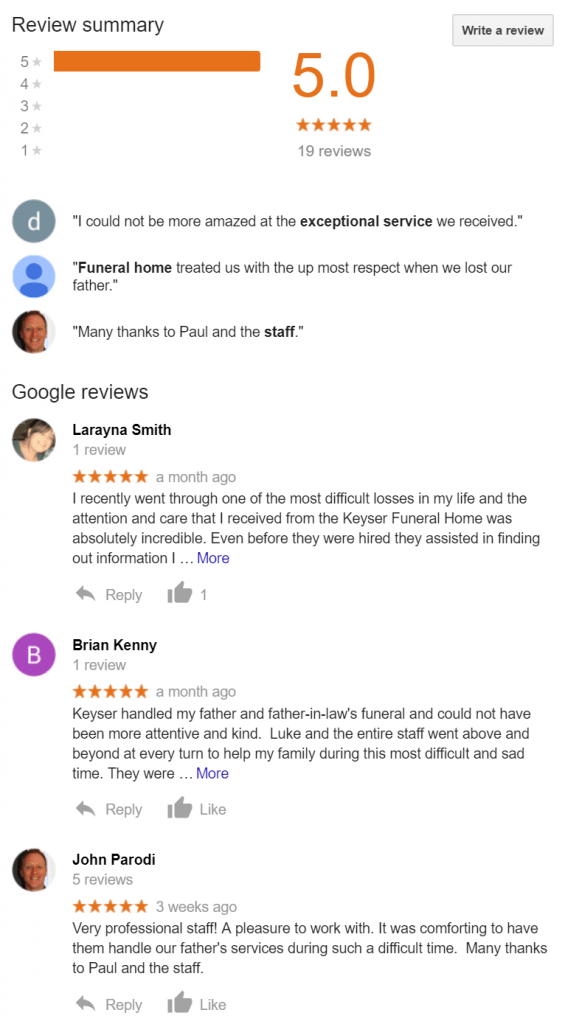 The biggest struggle for businesses is asking for a review to be left for their business on Google or Facebook. Our program will help automate that request, with custom follow up times that ensures that you receive great 5 star reviews from your customers. For every campaign that you conduct, you will see a 20% response to leaving you a positive review.
Are you worried about a negative review?
Our program asks the person if they would provide a positive or negative review. If they choose to leave a positive review then they will be directed to leave a 5-star review for your business, however, if they say they would like to leave a negative review, they are taken to an email form that they can complete and the form will be emailed to you to respond too. So no negative reviews will be posted live.
Is your business ready to receive more 5-star reviews?
What's included in our Review Management Services:
Easily Send a Custom Review Request by Email or Text Message
Increase the Number of Reviews for your business by 500% immediately
Monitor over 200 Websites for Reviews of your business
Respond quickly to reviews that are left for your business on Google, Facebook or your Website
Add a Badge to your Website to show how many reviews have been left.
Automatically send a reminder email to your customers to leave a review. *Frequency of email is custom*
No Contract and/or Minimum Commitment
Review Management Services Setup Fee
Price: $395.00 One-Time Fee
One Time Fee to Setup your Review Management Program. If you sign a one-year contract term, YourSocialStrategy.com will waive the setup fee.
Review Management Package
Review Management Services
Create Custom Campaigns for Reviews
Send Automated Messages to Prospective Reviewers
Custom Follow Up Emails
Drip Campaign Review Requests
Respond to Reviews through Online Portal
Instant Alerts for Negative Reviews
Only 4+ Star Ratings are Posted
Post Reviews on Google and Facebook
Auto Share Reviews on Social Channels
Monitor Over 200+ Websites for Reviews
Add Reviews to your Website Easily
Add a Dynamic Badge to your Website to show how many Certified Reviews you have
Complete this form to get started with YourSocialStrategy.com