While every website is unique in its own way, there are still several common elements of a great business website. Without the proper incorporation of these essential elements, visitors will often be disappointed and leave without making a single purchase.
The primary goal of incorporating these features is to ensure that the website generates more sales, conversions, and a unique experience for visitors. A well-designed business website will undoubtedly convert visitors to customers, in turn, increasing your profits. Here are a few crucial qualities of a great business website:
A Detailed About Us Page
The About Us page is one of the most vital features that websites have to incorporate, as it helps in setting its overall tone. A personalized tone will go a long way in helping build trust with your potential customers.
Clear Call-To-Action Buttons
There are times when businesses make it incredibly difficult for customers to reach their goal. Whether your intent for them is to sign up to your mailing list, contact you, purchase a product, or request a callback, you must make the calls to action as simple as possible.
Subscription Box for Email
Another essential feature a website should have is an email subscription opt-in. The number of leads your website generates can increase dramatically by letting people subscribe to your email newsletter. Frequent emails are a great way to build relationships and boost sales. Several newsletter subscription services are available, which can help you get started quickly.
Display Your Contact Details Conspicuously
While you might have put in a considerable amount of time into building your website and adding all the information your customers might need, some people prefer talking. Including contact information like your phone number adds trust to the site, as customers now have a person to interact with when they need assistance. While a website and email address are useful, you might be better off adding your phone number as well. Display the number conspicuously on the site above the fold and multiple times throughout the site.
Mention Your Hours of Operation
This is an incredibly crucial aspect to mention on your website if you're in the hospitality service (fast food, a bar, or restaurant) or even in the retail space. Your hours of operation should be prominently displayed and accurate at all times, including weekends. The best place to add it is at the head of your website along with contact information.
A Map Displaying Your Exact Location
Whether customers or suppliers are constantly visiting your office or you're in the retail business where customers are trying to locate you, a Google map on your contact page or a "Find Us" page will go a long way. This will also help ensure that customers are happy and relaxed when they arrive.
Links to Social Media Pages
There has been a significant change in the way businesses interact with customers digitally. Today, maintaining Facebook, Instagram, and Twitter pages are just as vital as a business website. See to it that you clearly display links to your social media pages throughout your site. This will help customers and potential leads interact with you on a much more personal level.
Photos of both You and Your Team
While you might not necessarily like your photo being taken, adding a face to the business is a great way to personalize the website. This helps in building trust with your customers, and also gives visitors the confidence to make a purchase.
Testimonials from Customers
One of the most effective ways to ensure visitors make a purchase from you is to add descriptive and genuine customer testimonials. You can also add photos of the customers.
Reason to Convert
While it's essential to consider the goal of your customer, you need to find a way to entice them to achieve that goal. A discount on services, if they purchase right away or a free whitepaper when they subscribe to your email newsletter, are just a few of the strategies you can add to boost your calls to action.
Professional Web Content
Nothing's worse than a website riddled with grammatical mistakes and spelling errors. This has a significant impact on your business and makes you look unprofessional and cheap. In case copywriting isn't your strongpoint, you can consider hiring experts to produce error-free and engaging web content.
Appropriate Key Words
Many potential customers will search for your services online. In that case, you must think of the phrases that they might use and incorporate them into your copy. If you operate a local business, mention your cities and local towns in the copy. In case you find yourself struggling with this, there are professional search engine optimization companies that you can reach out to. This will help boost your search engine rankings.
A Mobile-Friendly Website
Over 80% of internet users are using mobile devices and tablets, making it crucial to ensure that your website performs smoothly. Experienced website designers will have no issue incorporating this essential feature into your new web design or even converting your existing site into a mobile-friendly version.
However, you must keep in view that mobile-friendly doesn't only mean that your website can be accessed on a smartphone. The web design has to be explicitly built for navigation and use on these devices.
For any information about our digital marketing services, feel free to contact Your Social Strategy via this online form, and we'll reply within the next business day.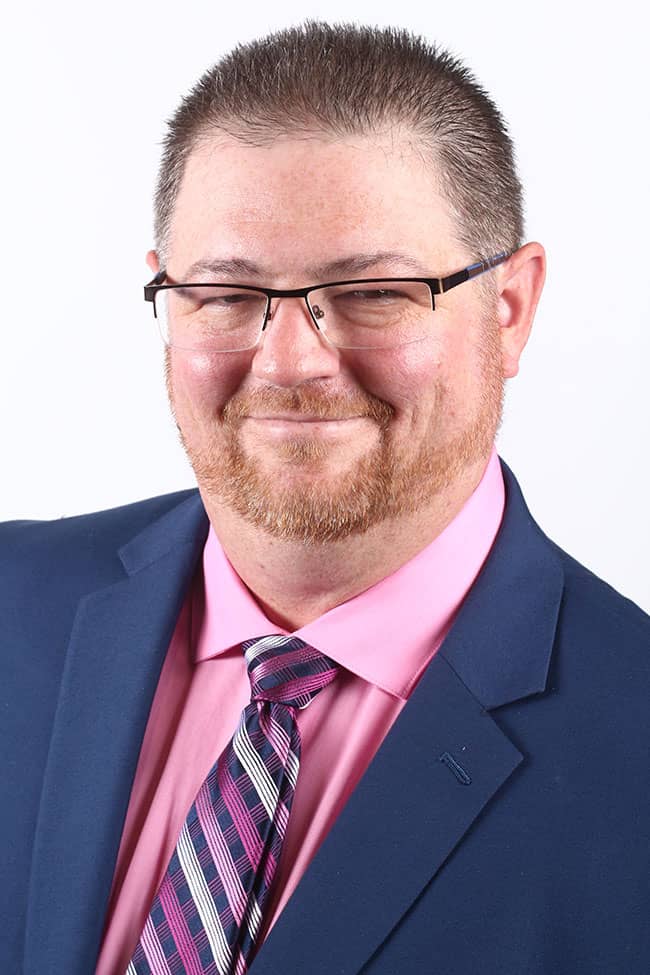 I've always had an entrepreneurial drive, and have been in business since I was just 25 years old. Over the past 24 years, I co-owned two software development companies that serviced the funeral profession, where I met a myriad of incredible people, many of whom I still keep in touch with today. I became a guest speaker and member of some great funeral service associations alongside amazing business professionals. In 2016 I was ready for a change and made the decision to start my very first company, on my own, and I haven't looked back since! Starting YourSocialStrategy.com from the ground up has had its challenges, growing pains, and some ups and downs, but growing my team and seeing the work we do has been nothing short of astounding.
Read More about me!