Christmas is a busy time for most businesses because people are always in a shopping mood. According to Statista, the total holiday retail sales reach around $730 billion in the US, and holiday sales account for 19.2% of all retail activity.
If you want to take advantage of this buzz, you need to create a good marketing strategy, especially on social media platforms like Facebook. A well-thought-out plan can help a business stand out and catch attention. Here are some tips on running an effective Facebook campaign:
Add a Christmas Theme to Your Profile
 Add a bit of a Christmas cheer to your company profile by changing the header image and logo. Many businesses make small but noticeable adjustments like adding some sparkles or a tiny Santa hat to their home page's header. These changes help customers get into a festive mood, which can increase sales.
This might also be a useful addition for organic, Christmas-based campaigns. Post pictures of last year's offers or events before implying that this year will be even better. Businesses can use organic campaigns as a way to build anticipation. Customers will be primed for new offers or events when it is finally the holiday season.
Start Planning Early
 Customers begin holiday shopping as early as October. People buy Christmas gifts before Thanksgiving dinner has even passed. That's why businesses must start planning as soon as possible. Around 20% of Christmas shoppers get their shopping done in October, and the rest are active during November. People want to avoid last-minute stress, low stocks, and poor collection of options, which is why they don't wait until December.
Capture early customers with carefully crafted ad campaigns. Include attractive offers like limited-time discounts, coupons, gift card giveaways, etc.
Create an Audience Profile
 Facebook ads are more effective when you choose your target audience carefully. Create a detailed customer profile based on past shopping data. Get answers to questions like:
Where do most of your traffic come from?
When do people shop?
Do they come from mobile or desktop platforms?
What's your audience demographic? What's the gender, age, or level of education?
An excellent analytics tool will provide vital information about prospective customers. Developing an audience profile doesn't just help marketers set proper targeting parameters; it can also help build customized campaigns. You can frame the story carefully, so it appeals to your target audience.
Plan a Budget
Plan a budget carefully while keeping the holiday volume in mind. Many business owners forget that more people click on ads during high-volume periods, which can increase CPC costs. Marketers must keep two factors in mind: people will click without buying, and buyers may come late.
You don't want to exhaust all clicks before real buyers find the ad. Carefully study all target audience activity to identify when they're active and use this information in an ad campaign. Business owners should also consider increasing their Facebook ad budget for October, November, and December.
Use Facebook Pixel to Keep Track of Interactions
Facebook Pixel and SDK codes measure interactions across multiple devices like smartphones, desktops, tablets, etc. Add these codes to your website or app to track people who have expressed an interest in your brand. You can direct ads to these prospects automatically based on information obtained from those codes.
This tracking information can be used on Facebook, Instagram, and the platform's Audience Network, which makes it very valuable.
Focus on Quality
Modern customers are accustomed to beautiful images and highly polished content. Companies must ensure their ad campaign graphics can keep up. Hire a good graphics designer to create Christmas-themed materials. Use high-performance cameras for images and make sure all videos are crisp.
Poor quality images immediately stand out, attracting negative attention. Customers expect brands to put in some extra effort during Christmas time; poor graphics can have an impact on their reputation.
Use Multiple Ad Formats
Facebook provides many marketing options. You can choose video ads, promoted content, carousel ads, image-based content, and so much more. Business owners shouldn't put all of their eggs in one basket, especially when there are options available. Approach customers from different directions with a campaign containing multiple formats.
Don't ignore organic mediums like Livestreams, regular content, interaction in comment threads, etc. Successful brands often maintain comprehensive organic and paid campaigns simultaneously.
Aggressively Drive Sales
 Switch on an aggressive marketing strategy as soon as Christmas starts. Offer discounts, free shipping, gift-wrapping services, priority shipping, etc. Most businesses are still able to make a profit through sheer sales volume, despite all additional marketing expenses.
Focus on customers with a history of conversion. Retarget them with customized ads based on their shopping history or interactions with other promotional campaigns. Business owners should also have a strong retargeting strategy for abandoned shopping carts. An aggressive push is necessary because customers can be easily distracted during holiday shopping.
Leverage Mobile
Mobile shopping has increased considerably in recent years so businesses can't afford to ignore this platform. Create campaigns specifically for mobile users, especially on Instagram and Messenger platforms. You can also optimize ads for mobiles by modifying the ad copy. Make sure all advertising materials look great con smaller smartphone screens. A/B test every copy carefully to see how a sample audience responds for maximum success.
Facebook has more than two billion monthly active users, which makes it the perfect platform for capturing new customers.
If you have any questions about Social Media Marketing, please feel free to reach out to us and make contact… We would love to hear from you and help you with your online marketing initiative.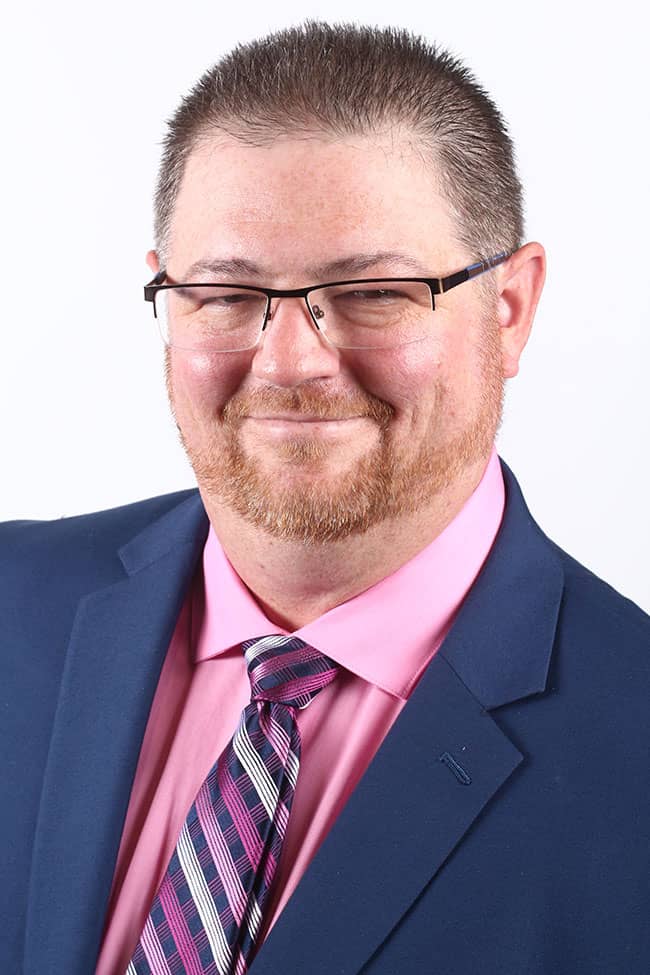 I've always had an entrepreneurial drive, and have been in business since I was just 25 years old. Over the past 24 years, I co-owned two software development companies that serviced the funeral profession, where I met a myriad of incredible people, many of whom I still keep in touch with today. I became a guest speaker and member of some great funeral service associations alongside amazing business professionals. In 2016 I was ready for a change and made the decision to start my very first company, on my own, and I haven't looked back since! Starting YourSocialStrategy.com from the ground up has had its challenges, growing pains, and some ups and downs, but growing my team and seeing the work we do has been nothing short of astounding.
Read More about me!