In today's highly competitive world, it is important to establish a strong sense of identity to thrive in this industry. Without effective branding, companies can fade into the background and gradually stop earning revenue. Many businesses like Apple, Nike, Adidas, etc, thrive because of their brand value. While the quality of their products does play a role, the 'premium' tag attached to their brand also has a big influence on overall sales. Your establishment can also reach a similar status with a strong foundation for your brand. Here are some suggestions that can help:
Understand Your Identity 
Companies that understand their identity are able to build strong brands. If you don't know what your message is or what the company stands for, creating a consistent brand won't be easy. Find the answer to the questions mentioned below:
What is the purpose of your company?
What is its mission?
What makes your company different from competitors?
What's its story?
What are your core values?
Find the answers to these questions and understand the essence of your organization. It is also a good idea to craft a distinctive personality for it.
Understand Your Audience 
Branding shouldn't just represent your company, but it should also appeal to its target audience. For example, people expect a high-end clothing store to have a sleek, elegant branding. They also expect a children's toy store to have a playful, light-hearted feel. It is important to understand the target audience before attempting to create a brand. Here are some factors to consider:
What is your target demographic?
What are the most popular trends for that demographic?
How do they respond to competitors?
What do they expect from a brand?
Branding experts also consider factors like color theory, trending aesthetic presences, and similarly influential factors.
Create Something Unique 
Your branding should be unique and must stand apart from all competitors. Focus on creating something that is a true representation of the company.
Unique logos and brand messages attract people's attention and can even create a good impression on a prospective client. If your logo is memorable, it will attract attention.
Have a Clear and Focused Message
Obscure logos and brand messages may capture interest at first, but they don't offer much long term value. Think about some of the most popular logos available today. Most then have a simple, impactful design
Nothing is more important than ensuring the brand message gets across clearly. Choose something that is relevant to your industry and appealing to your audience. Focus on action or experience rather can descriptive words for the best effect.
Keep Things Authentic 
Modern customers value trust and honesty above everything else. They associate with brands that have an authentic and direct message.
Make sure you are honest in your message. Don't make promises you can't fulfill because they harm company reputation in the long run. Brands that can't keep up with their promises aren't considered trustworthy.
Be Consistent with Branding 
Consistency is necessary, especially if you don't have a strong presence. Make sure your logo shows up on:
Online promotional material
Social media profiles
Websites
Directory listing websites
Traditional promotional material like letter pads and stationery
Promotional gifts
Email correspondence
Office premises
Use branding in highly visible positions. Increased exposure will help clients remember your logo or promotional material. Making sure logos and slogans are highly visible is a worthwhile investment.
Invest in a Good Designer 
There are dozens of websites that offer free logo design services, but they offer very limited services. A professional designer has a graphic design background and a strong sense of creativity.
While good logo designers are somewhat expensive, they are still a worthwhile investment. An experienced professional will:
Consider your target audience.
Study competitors to understand what your target audience prefers.
Come up with a detailed design copy based on your specific requirements.
A professional also understands the theory behind different kinds of colors and designs, which helps them create something unique.
Focus on Emotion
People respond better to emotion than any other stimulus. An emotional advertisement with a feel-good message can easily go viral and attract attention. A successful brand appeals to a customer's emotions through words and images.
For example, the image of a dog or puppy in a logo can immediately inspire trust or soften a customer so they have a more favorable view of the brand.
Make Sure There's Company-Wide Integration
Company-wide integration is necessary to get enough visibility for your brand. Make sure all your departments and office branches have the same branding.
Inconsistent branding confuses customers and can even cause frustration. Incorporating the logo in everything from breakroom cutlery to office rugs can help.
Test Different Versions
Test different versions of the branding carefully before choosing one. Testing helps you determine what kind of response you're likely to get from the target audience.
Experienced markers study this information keenly before optimizing their campaign. There are several tools and software programs that help identify audience responses to different options.
Study the data carefully to identify patterns or missing information. More data will help you create more accurate, flexible, and impactful logos.
If you follow all of these steps, your brand will be visible and have a strong foundation. Once a brand has a strong foundation, it is easier to build a strong marketing campaign over it.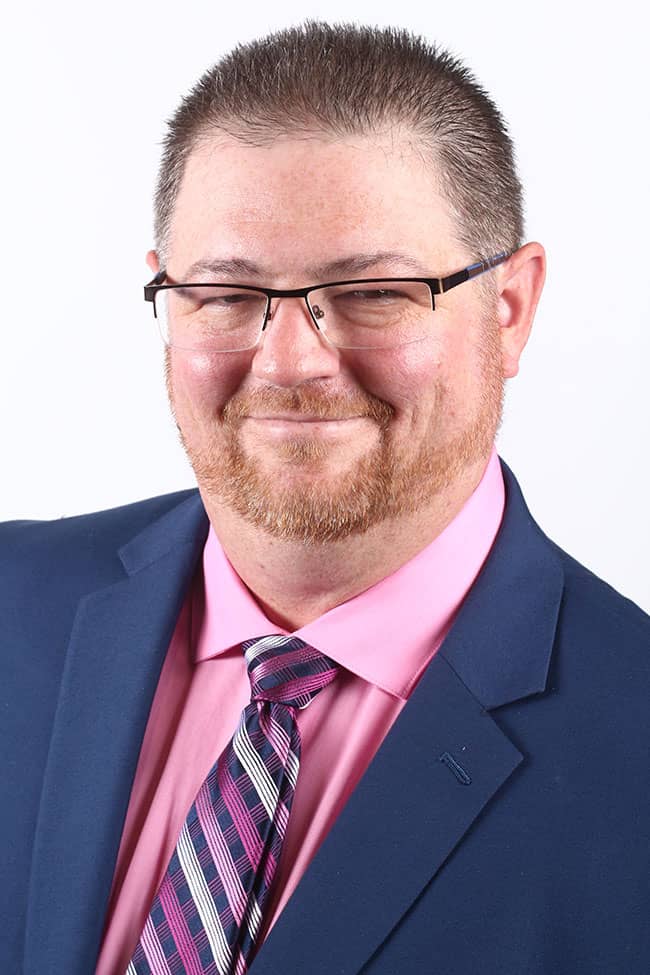 I've always had an entrepreneurial drive, and have been in business since I was just 25 years old. Over the past 24 years, I co-owned two software development companies that serviced the funeral profession, where I met a myriad of incredible people, many of whom I still keep in touch with today. I became a guest speaker and member of some great funeral service associations alongside amazing business professionals. In 2016 I was ready for a change and made the decision to start my very first company, on my own, and I haven't looked back since! Starting YourSocialStrategy.com from the ground up has had its challenges, growing pains, and some ups and downs, but growing my team and seeing the work we do has been nothing short of astounding.
Read More about me!