Today's digital age means that businesses need to have an online presence. This presence is not just through social media, but it also includes other means of communication, like e-mail. A newsletter offers users insightful information and can build a loyal audience. You might be wondering: how do I create a good newsletter that people will read? Here are some things you should consider when creating your newsletter.
What is a Newsletter?
A newsletter is an email that gives your audience some interesting content, announcements, and promotions. The audience usually gets this by signing up with their email and it is a great way to keep customers informed about your business. Additionally, newsletters are a great way to drive traffic to your website.
Steps to Write a Newsletter
A good newsletter needs to cover a few rules to be successful, here are some of them.
Find Inspiration
Try looking at newsletters from businesses similar to yours, and any others that might inspire. This is helpful because you can look at other newsletters to understand their formatting and what is discussed in them.
What Type of Newsletter do You Want?
When creating a newsletter, you must plan it out. This is because many newsletters can get cluttered and unfocused if you try to do everything at once. A great way to avoid an unfocused newsletter is to focus on a specific topic. Additionally, there are different types of newsletters, which should help you make it more focused. Newsletter types include user-generated, promotional, blog style, and many more.
It's All About Balance
Much like any piece of content online, users do not want to simply be sold a product or service when reading. To keep users interested and trusting your business, your content, including newsletters, should focus on giving them some kind of useful information, and promoting yourself should be an afterthought. A good rule of thumb is to have 90% educational content and only 10% promotional. This rule will keep your audience reading the newsletter, instead of unsubscribing from it because it is selling them something non-stop.
Create Expectations for Subscribers
Once you know what your newsletters will include, it is important to create a good landing page that communicates what users will get when they subscribe to your newsletter. A good landing page should have an easy-to-navigate design and you can even give users a preview link for them to check out what they are signing up for.
Have a Clear Call-to-Action
One of the main aspects of a newsletter is the call to action. This marketing term refers to the nest a marketer wants its audience to take. CTAs can be clicking on a link, a buy button, or even playing a video. Your newsletter can have multiple CTAs, but some can be more prominent than others. However, the best option is to have one main CTA, which makes it more streamlined for the user. Additionally, the CTA should clearly state what you want the user to do, especially when it comes to the primary CTA. All other CTAs that you choose to include can be something that the user can do if they have time.
Make it Easy to Unsubscribe
Although you might not want people to unsubscribe from your newsletter, it is important that users can easily choose to unsubscribe. This is because you want to keep an active and engaged subscriber list. Make sure that the unsubscribe option is not hidden behind images or uses odd language. The unsubscribe process should be easy to navigate and quick to get over with. A simple example is just adding it to the bottom of the newsletter. This makes it much easier for subscribers to opt out of the newsletter.
Create Something People Will Enjoy
Now that you know the structure of a newsletter, it is important to also think about the content. A newsletter needs to be something that users will enjoy reading whenever it appears in their inbox. Your newsletter should be original and contain useful information, as well as have a good design, and consistency. Additionally, you should market your newsletter to your audience and treat it as a stand-alone product.
As mentioned before, the content of your newsletter should offer the user good and insightful information. A newsletter should be creative, thought-provoking, and original. Additionally, coming up with a format is useful to keep it consistent. This makes it much easier for the user to consume since they will already be familiar with its structure of it. Besides the content, the design should also be taken into consideration. Much like the content, the design should be consistent as well. Additionally, the newsletter should also be responsive and work on desktop and mobile.
Your newsletter should be treated as its product. Although it is something that links users to your website and creates brand visibility, the newsletter will attract and retain its audience. Although marketing is very important, a newsletter will connect with readers in a much deeper way than any marketing strategy would. However, you do need to market your newsletter to get users to sign-up for it. There are various ways of marketing a newsletter, but it is important to communicate to the user what they should expect. If you do not want to deal with the creation of a newsletter, Your Social Strategy can help you. Among the services we offer, our digital marketing team can help you with newsletters, business cards, brochures, posters, and much more. Additionally, our team can help you set up integration with MailChimp to get people to sign up for your newsletter. Our services also include web design, social media marketing, and much more. Contact us to learn more about us
Google Search Console is a Google service (free to use) that enables you to submit your website to Google, discover issues on your website, and measure important data like clicks and impressions. There are two primary reasons to submit a site map to Google. When you...
read more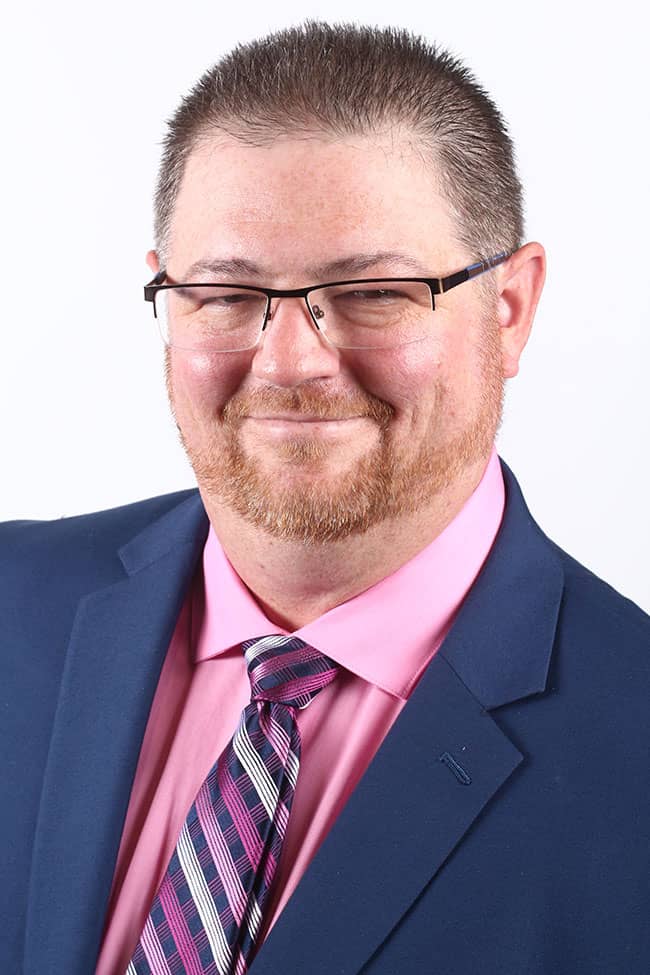 I've always had an entrepreneurial drive, and have been in business since I was just 25 years old. Over the past 24 years, I co-owned two software development companies that serviced the funeral profession, where I met a myriad of incredible people, many of whom I still keep in touch with today. I became a guest speaker and member of some great funeral service associations alongside amazing business professionals. In 2016 I was ready for a change and made the decision to start my very first company, on my own, and I haven't looked back since! Starting YourSocialStrategy.com from the ground up has had its challenges, growing pains, and some ups and downs, but growing my team and seeing the work we do has been nothing short of astounding.
Read More about me!