Nowadays, the internet has made it possible for any size of business to get boosted by the click of a button. However, in order to stay relevant in the digital age, you need to make sure that your brand is consistent online, in person, and internally. Consistency is extremely important when building your brand since it helps you build up trust with your audience, new customers will see that you are a serious business with clear goals for the future, and your team will have clear guidelines to follow. Our team at YourSocialStrategy.com is here to explain branding further.
Benefits of a Consistent Brand
Consistency is important because it makes your brand recognizable. If you have a clear brand identity system, your audience can easily find you and they begin to trust you, which can lead to even more opportunities. Consistency also allows you to stay on the message, which adds to the credibility. If, for instance, your business's social media uses different language depending on the platform, the audience can get confused and that can lead to them not trusting you. Furthermore, once you are able to make all aspects of your business consistent, customers will come back to you after acquiring your services and tell others about you. Lastly, consistency allows you to really hone into your brand's mission, which makes it memorable to your audience.
What Makes Branding Successful?
Branding is not just having a nice logo and an about us page on your website. Nowadays, creating content and really putting your brand out there is the best way to make your business grow. That is why it is important to consider these 10 pillars of successful branding.
A successful business needs to have a mission. This is composed of the business's vision and purpose. An important question to answer when building your brand is "why does it exist?" To appeal to an audience, a business must have a purpose, which should provide a solution to the problem that said target audience has. A business's vision is what it plans for its future since you want your brand to continue to grow.
Every business needs to have a set of values or a moral compass that shows how you want it to run. This pillar is more helpful internally. Once you have your brand's values clearly communicated internally, the interaction with your audience from every part of your business will be consistent.
The fifth pillar of successful branding is position. This pillar depends on three aspects: audience, competition, and differentiator. You should learn your audience's likes and dislikes to understand their behavior. Your competition probably shares the same audience as you. By learning what your competition has to offer, you can figure out new ways to appeal to your audience. Lastly, differentiators make your audience choose your business over the competition.
Your business should also have personality, which is a direct representation of your audience and their interests. If a potential customer sees themselves in your brand, it resonates with them on a personal level. An extension to the brand's personality is the tone of voice and language that you use in anything that comes from your business. Nowadays, brands are creating content all the time to stay relevant in social media and your brand needs to be cohesive on all platforms. Not to mention that, depending on your demographic, you might use a different tone and language. It is also important to set a core message for your brand. This message should communicate your brand's differentiator to your audience.
Once you have these elements set up for your brand, you will figure out your brand's identity system, which is a collection of visuals that define the overall look of your brand. This system includes primary and secondary logos, lockup variations, color palette, typography, image style, graphics library, and a style guide.
The last pillar is a brand expression, which needs to be coherent. Remember that every single one of these pillars has to be consistent and can't contradict each other. If you have a consistent brand, you will build up credibility among your audience and continue to grow.
Overall, branding has a lot of aspects to it and they all need to work together. Luckily, once you have all of the 10 pillars figured out, you can only continue to grow your brand. Of course, getting it all started is not an easy task. Your Social Strategy has a team of experts who can help you in all aspects of your brand to help you get started or continue to grow. We offer a wide variety of digital marketing solutions and can help you right away.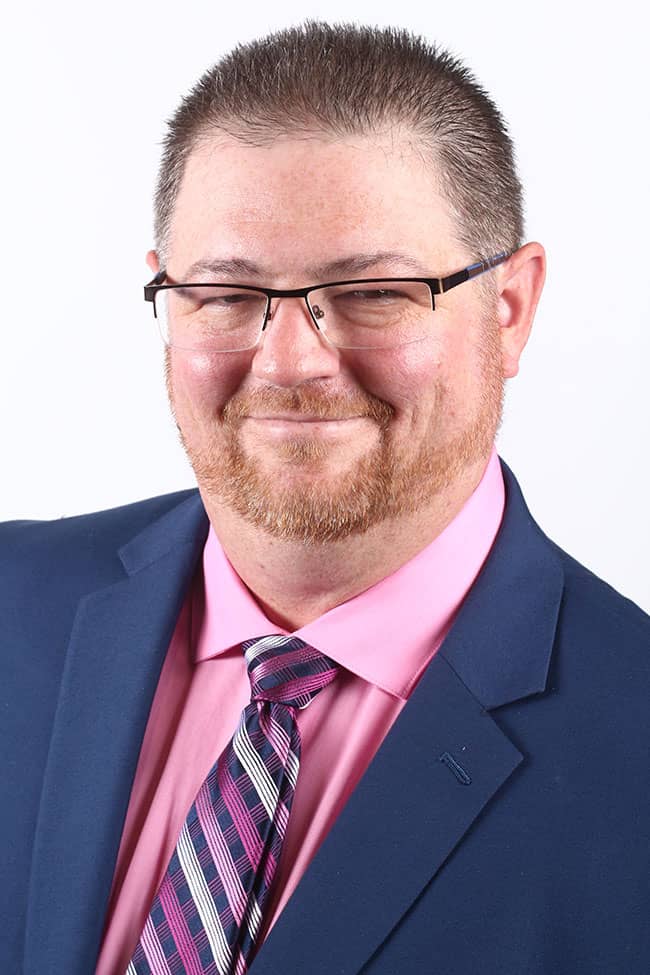 I've always had an entrepreneurial drive, and have been in business since I was just 25 years old. Over the past 24 years, I co-owned two software development companies that serviced the funeral profession, where I met a myriad of incredible people, many of whom I still keep in touch with today. I became a guest speaker and member of some great funeral service associations alongside amazing business professionals. In 2016 I was ready for a change and made the decision to start my very first company, on my own, and I haven't looked back since! Starting YourSocialStrategy.com from the ground up has had its challenges, growing pains, and some ups and downs, but growing my team and seeing the work we do has been nothing short of astounding.
Read More about me!