When it comes to website design, digital marketing, and SEO, smaller businesses with tighter budgets have a tough time deciding whether they should hire professionals for SEO. Many believe that the costs may be too heavy on their pocket and decide against it. But this decision often costs businesses more money than it saves them.
While it's a fact that well-established, big businesses have far more capital to channel towards digital marketing and SEO outsourcing, smaller organizations can benefit from hiring professionals for these jobs as well.
Not only does the right kind of SEO give them the visibility they need in a busy marketplace, but it also saves them money and time and helps them stay profitable. Every business big and small can benefit from having a substantial online presence that helps to attract specific demographics. This is even more crucial for companies that have a modest marketing budget, yet want some way to attract a steady flow of website traffic.
Why Focus on SEO Help?
SEO is one of the most effective ways to do this. There are numerous benefits to outsourcing your small business SEO needs, and here we take a look at what they are:
Helps Build Trust in Your Brand
High quality, well-planned SEO helps to increase your brand presence. Whenever people search online for the services or products you offer, and your site shows up in the search results, it helps you build authority in the space. It helps in building trust among visitors to your website. This is particularly true if the content is engaging, answers their questions, and provides you value for money. If you satisfy these needs, they will be more apt to do business with you.
Cost-Effective
Although hiring SEO professionals will cost you money, it's a business essential and well worth the expense.  High-quality SEO can help build good communication between the company and its customers. When your business can attract more customers because they can find you easily, it increases your sales and profitability. No matter which way you look at it, hiring a reputable and proven SEO company provides excellent ROI.  However, you need to find the right people that would be able to customize solutions to meet your business needs.
Focused Approach
A company that offers professional SEO services will always work with you to get a good understanding of your goals. Since these needs can change at different times of the year, they will set up a strategy that works well for you. Also, they will review analytics and results to determine what's working, what needs to be tweaked and needs added focus. These are some of the basic services you a professional SEO company should be able to offer you.
Increase Organic Traffic
Regardless of where you are in your digital marketing efforts when you contact SEO professionals, they would be able to help you take it to the next level. When you see that your website is consistently ranking high on the SERPs for your chosen keywords, you will know it's well worth the effort. You will also get a much better traffic flow. When SEO is handled correctly, it can give you an excellent ranking on search engines.
Effort and Skills Are Required for SEO Work
It takes a significant amount of effort and expertise to tackle any SEO campaign, and a professional SEO company can offer you these things. They have the know-how, skill, and experience, as well as the time to handle this job in a dedicated manner. They will manage this in a controlled way, so you get the best results. If you try to handle these aspects yourself, you will find many intricacies that involve too much work and can be challenging to manage. You may not have the skills to tackle every aspect of this job expertly. While you may get a certain amount of traffic, your website will not perform as well as it could if you have professionals for SEO.
Save Yourself Time
Time is money, and there is no refuting this fact. As a small business with an online presence, you need to invest time regularly to sell your products and services. So, hiring a team of SEO professionals will save you significant time that you can use for other crucial tasks.
7. Updated SEO Knowledge
Some small businesses indeed try to handle SEO themselves. But it can be a significant mistake. SEO isn't a set-and-forget effort, and Google's algorithms continually change. It also means you need to tweak your SEO campaign accordingly, too. That's the only way you would be able to keep your website up-to-date.
While SEO strategies are never stagnant, certain basic aspects remain unchanged regardless of the type of website or business you have. These things can be extremely confusing to a layperson. The experimentation and trial and error that you go through when handling SEO yourself can be time-consuming and costly.
And when things don't work the way you expect them to, it can be frustrating for you as well.   But when you work with proven SEO professionals, they know the ins and outs of search engine optimization. They have complete knowledge about the intricacies involved and stay abreast of changes in this space. They would be able to make the necessary alterations to the strategy so that your company and website continue to stay in the limelight. Not only are they aware of the changes that take regularly, but they have some understanding of what to expect in the future as well.
Also, a credible SEO company will be focused in its approach and will grow its services to match your needs. This scalability and adaptability is crucial if you want to stay relevant and at the fore of your industry. For information on the SEO services that we at Your Social Strategy provide, feel free to call us today.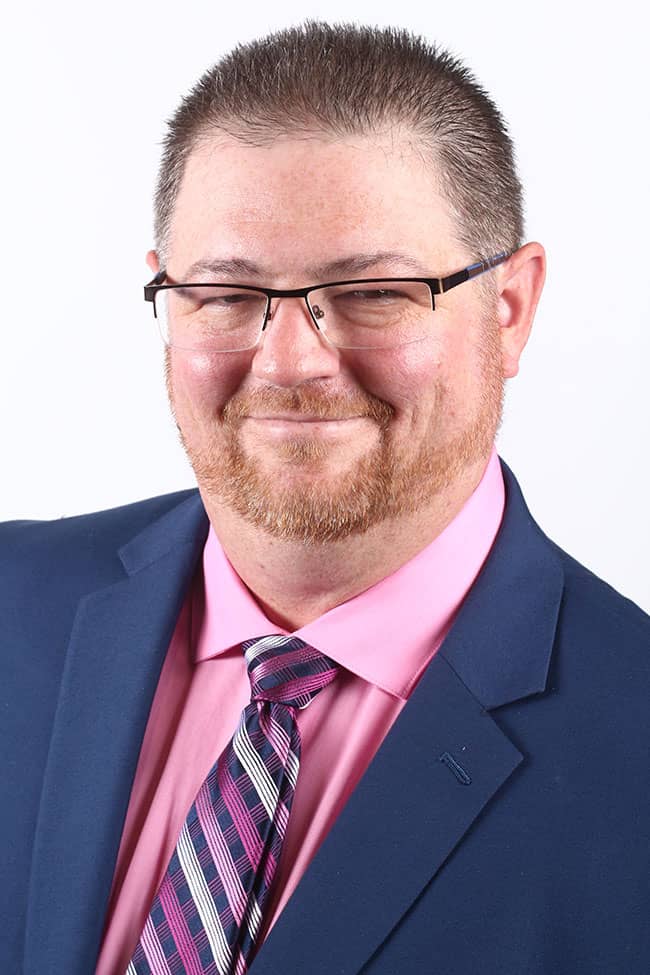 I've always had an entrepreneurial drive, and have been in business since I was just 25 years old. Over the past 24 years, I co-owned two software development companies that serviced the funeral profession, where I met a myriad of incredible people, many of whom I still keep in touch with today. I became a guest speaker and member of some great funeral service associations alongside amazing business professionals. In 2016 I was ready for a change and made the decision to start my very first company, on my own, and I haven't looked back since! Starting YourSocialStrategy.com from the ground up has had its challenges, growing pains, and some ups and downs, but growing my team and seeing the work we do has been nothing short of astounding.
Read More about me!