I am sure that you have heard of SEO. If you have not, the acronym stands for search engine optimization. This is a feature that allows you to improve organic traffic to your website. You might be wondering why your business's website is not getting that much traffic even though you have placed ads on Google and social platforms. With SEO, your website will show up on search engines without having to pay for it. The best part is that the more clicks you get, the higher up your website will show on the search pages. Learn more about SEO from our team at YourSocialStrategy today.
What is SEO?
Search Engine Optimization (SEO) is a way of improving organic traffic to your website, which can also help you rank up on search engines when potential customers are searching for things related to your business. If you have high-quality SEO, your website will be accessed more often, and your page can show up right after the paid ads that show up on a Google search, for example.
With SEO, search engines, like Google and Bing, will recognize your business as a solution to a user's problem. For that to happen, you need to always keep your SEO up-to-date and create new content with keywords and backlinks that aid the improvement of organic traffic.            
Why Use SEO?
While SEO might seem like a nice idea, you might still be in doubt about why you need it. Having a business in an age where technology reigns can be overwhelming. However, SEO is really important to get all your efforts to have an online presence seen by potential customers. Search engine optimization will allow you to build a trusting relationship with your customers and boost your organic traffic.
Build Trust & Grow Your Brand
For you to have an efficient SEO, you need to create a good website with high-quality content that uses SEO that is relevant to your business. The content helps your website get boosted by search engines because of the number of clicks you are getting. However, this content needs to be of good quality, not just a jumble of SEO keywords. Your audience must feel like they are consuming informational content rather than a sale. This allows you to build a trusting relationship between your business and potential or returning customers.
A good website is also an important aspect of the user experience. Even if you have informational content of great quality, a website that is difficult to navigate can drive potential customers away. It is always important that the customer has a good user experience so he or she continues to come back.
Organic Search & Traffic
The key to search engine optimization is that it brings in organic traffic. This is the audience that accesses your website without clicking on ads. While you can pay to get to the top of search engine pages with ads, organic search results are often more trusted by people. Additionally, with organic traffic you do not have to spend a budget to drive people to your website, it should happen naturally. Therefore, SEO is important, since, without it, it would be much harder for potential customers to find your website and learn about your services.
How Do I Set Up SEO?
First, you need to set up a good domain for your website. Try to go for domains that include the name of your business, are short, simple, and memorable, and do not include hyphens. Then, you will need to find a platform to host your website. When it comes to your website design, you need to make sure that it looks good, and is easy to navigate. A positive user experience will help the traffic driven by the search engine optimization stay and browse around your website. There are many SEO plugins included in website hosting platforms.
Keywords
An essential part of SEO is keywords. These will allow potential customers who are searching for something like what you offer on any search engine to see your business's website. With that in mind, you need to do keyword research. Your research will help you find which keywords are most popular in your niche. Additionally, some websites will even tell you how popular each keyword when searching for them online.
Overall, SEO can seem overwhelming, but it is paramount to set it up. As mentioned, not setting up SEO will not get your website, and business, very far. To be successful in today's digital age, you need to have a good-quality website that is easy to use and good content that allows your audience to learn more about your brand and build a trusting relationship with your business.
Setting up search engine optimization can seem stressful and overwhelming, especially if you are a brand-new business. If you need a solution to any of your digital marketing problems for your business, contact YourSocialStrategy. We offer a wide variety of services, including SEO, Social Media Marketing, PPC advertising, review management, website development, and much more.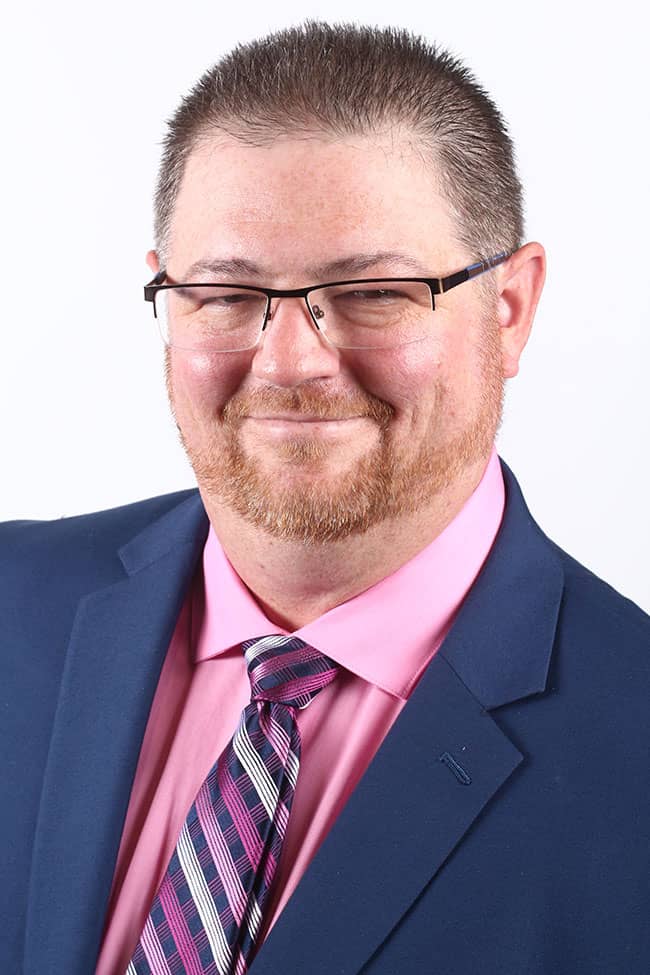 I've always had an entrepreneurial drive, and have been in business since I was just 25 years old. Over the past 24 years, I co-owned two software development companies that serviced the funeral profession, where I met a myriad of incredible people, many of whom I still keep in touch with today. I became a guest speaker and member of some great funeral service associations alongside amazing business professionals. In 2016 I was ready for a change and made the decision to start my very first company, on my own, and I haven't looked back since! Starting YourSocialStrategy.com from the ground up has had its challenges, growing pains, and some ups and downs, but growing my team and seeing the work we do has been nothing short of astounding.
Read More about me!